'Drink and think'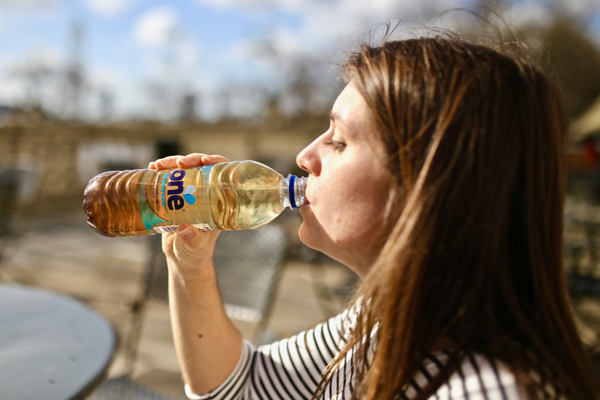 Today is World Water Day, recognised on 22 March every year with hopes of raising awareness and taking action against the water crisis.
With 1.8 billion people today using a source of drinking water contaminated with faeces, and therefore leaving them at risk of contracting cholera, dysentery, typhoid and polio, British bottled water brand One Water is tackling the crisis with test packaging, designed to get consumers to 'drink and think'.
The company, which funds sustainable water projects for some of the world's most vulnerable people, has developed a sleeve which makes the clean spring water in its bottles look dirty. The aim is to alert consumers to the poor water conditions experienced worldwide.
Founder Duncan Goose explains, "By 2020, the British population will consume close to 4.8 billion litres of bottled water per year, which adds up to more than 70 litres of bottled water for everyone in the UK. I wanted to turn this into a force for good – a source of funds that benefits the billions of people worldwide who don't have a reliable clean water source."
Trial versions of the new bottles are being market tested. He continues, "It seems counter intuitive to be trying to sell a bottle of water that looks dirty, but we think it's a useful moment of reflection in our busy days and an opportunity to support a business that pours its profits into clean water for everyone, rather than into the bank accounts of corporations."
What a wonderful initiative, and something which should certainly get consumers thinking this World Water Day and beyond.