Yes, ve-gan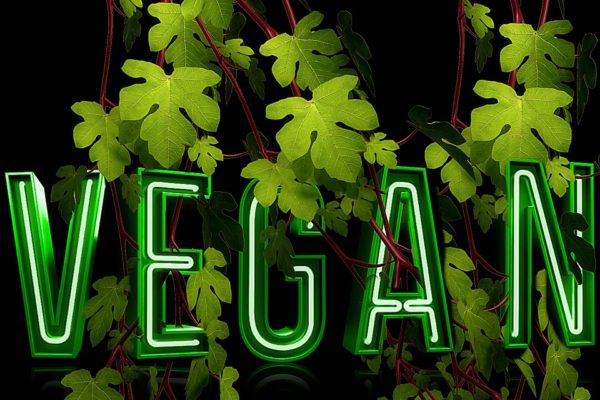 No longer a category sought only by consumers who avoid animal products for ethical reasons, the popularity of vegan has been expanding across all markets. In food and drink, the rise of vegan was evident at The Natural Food Show, held earlier this week in London.
A new exhibition feature for 2017 was the Vegan World pavilion. Supported by The Vegan Society, it featured UK exhibitors Cofresh Snack Foods, launching a range of Eat Real lentil chips, hummus chips and veggie straws; Plamil Foods, showcasing organic mayo with a fresh green chilli taste; and Gusto Nero, with its Black Jasmine Rice Pasta.
From farther afield came Lily & Hanna's Rawfood Ice Dream (Sweden), introducing its organic, vegan, raw, gluten- and dairy-free ice cream in five flavours; Green Vie Foods (Cyprus), with its vegan cheeses and antipasti; Concepts for Health (the Netherlands), which has developed a 100 per cent plant based flax drink; Pakka (Switzerland), exhibiting its chocolate covered cashews; and Feinstoff Vertriebs (Austria), showcasing its superfood smoothie bowls in four flavours.
Furthering the vegan message, last week Asda became the first UK supermarket to approach The Vegan Society with intention to improve the labelling of its vegan products.
The Vegan trademark – which can be seen on around 24,000 products spanning some 800 companies – is now appearing on 16 different items for Asda, some of which have already reached shelves, with more products to be released in the next few months.
George Gill, chief executive of The Vegan Society, says, "Asda's move reflects the nation's changing eating habits towards healthier and more compassionate choices, setting a great example for other supermarkets, which has been reflected in the positive comments on social media in reaction to this news.
"Providing vegan options makes clear commercial sense for retailers, who can open up their market to a fast growing number of vegans worldwide."
The growth in the amount of vegan options and increasing interest in veganism in recent years is also being recognised with news that the UK's first dedicated vegan trade show is launching at London's Olympia this October. VegfestUK Trade 2017 will see around 160 stallholders, and organiser VegfestUK anticipates an attendance of around 2,000 trade buyers and media representatives.