Pick of the pack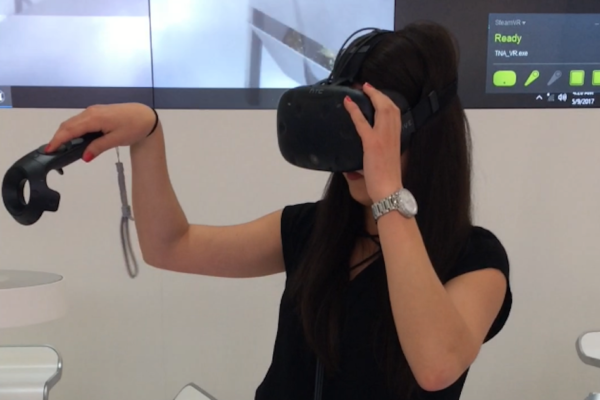 Interpack has closed its doors for another three years. The show is reporting a record attendance of 2,865 companies, with 170,500 visitors walking the halls.
Many of the exhibitors were showcasing their smart factory and industry 4.0 offerings, and there were plenty of solutions to trends such as convenient and personalised products, sustainability, traceability throughout the supply chain and efficient cleaning of and fast changeovers on machinery.
Robots were everywhere I turned – and no longer just in tow as a gimmick. Those at Interpack revealed the next generation of collaborative working, with uncaged robots showing how adaptable they can be.
Virtual reality was also in abundance, and during the show, the Food & Drink Technology team was able to take a tour of a plant, jump into machinery and complete a changeover – that's our sales exec Helen, pictured above, exploring one of Tna's snack machines. It looks like VR is the future of staff training and trouble shooting.
There will be a full review of the show in the June issue.