Animal versus plant milk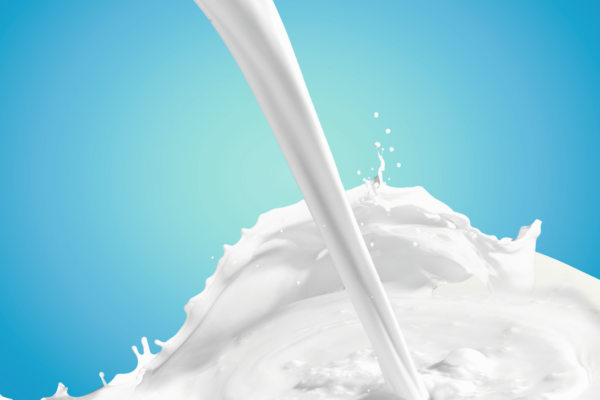 Last Thursday (1 June) World Milk Day was celebrated with the launch of The Milk Manifesto, a joint declaration signed by nutrition scientists, setting out the lifelong health benefits of consuming milk.
Calling on academics, health professionals and health champions to give milk and milk products a higher priority than ever before, director of nutrition at The Dairy Council Dr Anne Mullen took the opportunity to set the record straight: "In the era of fad diets and self styled nutritionists offering ill founded advice, [milk] has come under criticism, and that's why we, along with a number of leading nutritionists, have launched The Milk Manifesto," she explains. "It's time we trusted the science. Milk is high in calcium, iodine and protein – all of which are key nutrients that benefit children, teenagers and adults alike."
Such 'fad diets and ill founded advice' certainly seem to be taking their toll on the milk category; according to market research provider Euromonitor International, cow milk is falling out of favour while plant based alternatives are rising. Euromonitor's new report, From Almond to Pea: The Growing Appetite for Plant-based Milk, says in 2002, milk alternatives sales were just five per cent of those of cow milk. However, by 2021, this figure is expected to rise to 20 per cent.
Pinar Hosafci, senior food analyst at Euromonitor, comments, "Consumers across the world are increasingly skipping the dairy aisle. Over the past decade, sales of cow's milk have steadily declined in all of their biggest markets bar the BRICs, with the US, UK, Italy and Turkey seeing some of the steepest dips in the category.
"The world is moving towards a new diversified milk experience. Soy beans are the most widely used ingredient in plant based milk, however a growing number of consumers are looking beyond soy to newer plant alternatives that are less likely to be sourced from genetically modified crops, are allergen-free and carry a lower carbon footprint."
It will be interesting to see if the predicted figures come to fruition, or if moves such as The Milk Manifesto give milk the boost it seeks.