Certainly uncertain times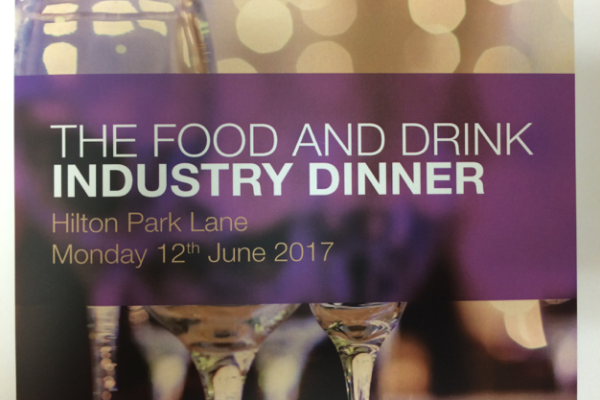 I was in London on Monday night (12 June) for the Food and Drink Federation's (FDF) Industry Dinner, along with around 500 other guests from across the food and drink sector.
The event came at a great time; just days earlier the UK voted in the general election and the nation woke up to a hung parliament on 9 June after the Conservatives fell short of a majority – so there was much to talk about over dinner, with attendees keen to discuss the implications and impact of the vote.
Last week, the FDF responded to the result of the election, calling for collaborative work across parties. Director general Ian Wright said, "The nation has delivered its verdict and the country demands leadership at this uncertain time. Politicians across all the parties must come together to deliver in the national interest so the UK's £110 billion food and farming industry can continue to thrive. The Brexit clock is ticking loudly and the country will not forgive a failure to act."
This theme of uncertainty continued at the dinner with Gavin Darby, CEO of Premier Foods, who was hosting the dinner for the first time after taking over as FDF president in January, telling the audience the "word of the times is uncertainty".
He noted that there has been both political and economic uncertainty since last year's EU referendum result and the outcome of last week's election has done nothing but reinforce those levels of uncertainty. However, he said that "uncertainty is no excuse for poor performance" and called on the food and drink industry to be seen as solutions driven, rather than problem orientated, by taking control of its destiny.
Calling the food and drink sector a "genuine superpower", Darby said industry is used to managing uncertainty and it's imperative that it speaks with one voice: "Government needs to hear one voice from this industry and as loudly as possible," he urged. It is this unity across the sector that provides optimism in uncertain times.