Cause for celebration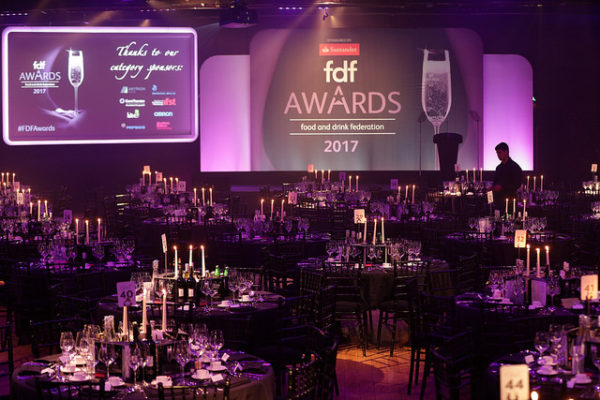 Photography by CPG Photography Ltd
Last week's Food and Drink Federation Awards ceremony was once again a welcome reminder of the excellent work being carried out in this industry, in areas such as exports, environmental leadership, education, health and innovation.
Opening the evening, director general of the Food and Drink Federation Ian Wright noted the record number of entries received this year which highlight the "quality, variety and depth of talent across the industry".
Food and Drink Federation president Gavin Darby, chief executive of Premier Foods, also addressed attendees. "This industry in unique in many ways," he said. "One distinctive quality is its geographical spread – no other manufacturing industry delivers an operation or factory in every single political constituency."
At a time of uncertainty for the UK food and drink sector, returning host Hardeep Singh Kohli, broadcaster, writer and comedian, reminded guests that "whatever is coming over the next few months, we have the best of the best and need to make sure people know about it".
He summed up the night saying, "This is an industry I love, full of people working really hard."
It was an honour to sit on the judging panel for the third time this year and to celebrate the achievements of both businesses and individuals at the ceremony.
The list of winners can be found here.