Snow and soup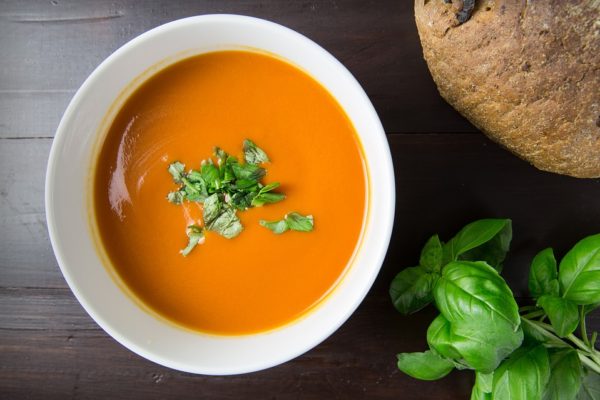 The UK has returned to normality following the disruption caused by severe weather at the start of the month. While snowy scenes affected schools, workplaces, roads, rail and air travel, consumers turned to a comfort food favourite to keep warm – soup.
According to big data and analytics company IRI, in the week ending 3 March 2018, consumers spent £15.4 million on soup in supermarkets. That is the equivalent of 30 million bowls.
IRI data from the UK's major multiples (Tesco, Waitrose, M&S, Morrison, Asda, Iceland, Co-Op, Ocado and Sainsbury's) reveals that dried and tinned soup was up 40% on the same week a year ago (worth an extra £2.8 million) and fresh soup was up 34.8% (an extra £1.4 million).
Shoppers were also stocking up on bacon and milk; the figures show bacon received a boost during the week, up 15.3%, while milk was up 10%, putting an extra £3.8 million in retailers' tills.
We have been seeing the death of the weekly supermarket shop in recent years, with increasing numbers of consumers shopping online and then topping up on essentials, often at convenience stores, as and when needed. And it seems the bad weather gave convenience stores a chance to shine. IRI finds that consumers delayed their 'big shop' in favour of local convenience stores during the week; grocery overall was up 2.4%, but still less than the recent four- and 12-week average, suggesting that shoppers delayed the big supermarket shop in favour of visiting convenience stores, notes IRI.
Martin Wood, head of strategic insight, retail, comments, "What was really interesting from our data analysis was that the weather conditions saw many people defer their big shop at the major stores for the week and shopped more locally, providing a huge boost to local shops.
"Shoppers now visit their local store much more often and are spending more, so these retailers should be looking to capitalise on the demand for convenience, accessibility and product range."