Natural food, recyclable packaging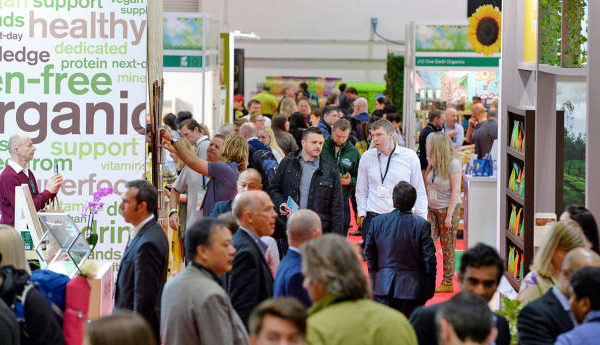 I attended The Natural Food Show – part of Natural & Organic Products Europe – in London, UK earlier this week to see the latest in natural, organic, Fairtrade, sustainable, vegetarian, vegan and free from food and drink.
As expected, the free from trend was evident on many exhibitors' stands, where dairy-free, gluten-free and refined sugar-free products appeared often. The latter, in particular, seemed to have a lot of floor space, perhaps unsurprisingly given the current push on sugar reduction.
Refined sugar-free highlights included The Raw Chocolate Company's latest bars in mint, coconut and coffee flavours (UK); organic and vegan confectionery specialist Prosvego's new carob energy bar (Latvia); sustainablity champion De Smaakspecialist's Organic Pumpkin range, including passata, curry, ketchup and spread (the Netherlands); and natural food company Oskri's Simply Fruit Snack Bars, available in apple, fig, blueberry, cranberry, peach and apricot (USA).
With all the talk about plastic recently, I was also interested to see how companies are responding to demand for more recyclable packaging options. The Raw Chocolate Company (UK), for example, was previewing its eco packaging, featuring a recyclable outer and compostable film for its bar range. Fellow UK manufacturers Alara Wholefoods and TrooFoods were also showcasing compostable packaging for their breakfast offerings. Alara's new look packaging sees compostable film bags inside the already recyclable boxes of various muesli products, while TrooFoods' granola is available in 100 per cent plastic-free, compostable packaging.
Other companies going plastic-free included the Netherlands' FZ Organic Food, which was exhibiting its Organic Stoneground Tortilla Crisps in plastic-free, compostable packaging; and Brain Füd (UK), which was relaunching its natural energy drinks in cardboard packs made from 75 per cent renewable materials with caps made from renewable sugarcane bi-products – moving away from the range's previous plastic bottle packaging.
Always great to see – and of course taste! – so much food and drink innovation under one roof.