Natural & Organic Products Europe 2018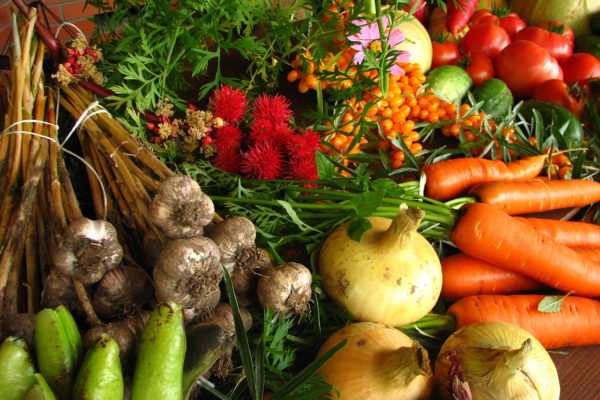 The Natural & Organic Products Europe trade show welcomed 10,039 attendees from 91 countries to its London ExCeL venue from 22-23 April.
Over 700 exhibiting companies showcased a wide selection of natural and organic products.
Visitors included thousands of senior buyers and decision makers from some of the UK and Europe's biggest wholesalers and distributors, including: Holland & Barrett, Aldi, Lidl, M&S, Waitrose, Ocado, Tesco, Sainsbury's, Morrisons, Whole Foods Market, Infinity Foods and Planet Organic.
Notably, nearly one in four visitors (23%) cited a corporate spend of over £500k – up from just one in ten last year (11%). The number of top-level senior execs, including owners, CEOs, MDs and managers, with a spending power of over £100k also doubled for 2018 – up from 7% to 14%.
Al Overton, head of buying at Planet Organic, says, "Newness is crucial to our business, and nowhere in the UK is there more innovation that is relevant to my business than this show."
"Natural & Organic Products Europe 2018 allowed us to identify new and exciting trends, suppliers and innovation for the UK market across a number of different product areas," says Nick Duly, juice and dairy alternatives buyer at Sainsbury's.
"It's a very useful networking event, and a great way to give smaller start up brands a chance to showcase to their target market.  It's an essential date in my diary," comments Waitrose buyer Sophie Maunder.
"With each edition, every year, Natural & Organic Products Europe just keeps getting bigger and better," states event director Carol Dunning.
"It's always such an amazing two days, as we get to witness just how dynamic and innovative this industry continues to be.  From the flagship brands through to the fledglings that are getting their chance to launch to the market, from our visitors, associations and friends, whose incredible support makes the show so successful, NPE truly is the biggest and best platform for uniting this industry and is such an incredible highlight of the year for everyone involved.
"I would like to take this opportunity on behalf of the Natural Products team to say a big thank you for making this year such a fantastic show.  These are very exciting times for natural and organic and I cannot wait until next year's show already", she says.
As in previous years, Jim Manson, editor in chief of Natural Products Global and Natural Products News, was back at the 2018 show discussing key retail trends in the independent health food trade, with the results of the annual 'Health Check' survey.
The latest findings show that health food store revenues rose an average 4.8% in 2017, while 61% of stores reported increased footfall.
Manson comments, "Vegan and vegetarian is the category tipped to deliver strongest growth in 2018, while changing shopping habits – people buying less, more frequently – is seen as the biggest business opportunity,  as shoppers return to local high streets.
"What's really striking, given the current uncertain economic climate, is that 61% of independent health food retailers say they are more optimistic than they were 12 months ago.  With 40% of owners expecting to expand or refurbish their stores in the next three years, and 26% planning on opening a second store, our survey shows that business confidence in the specialist heath food channel remains high."
Show visitors were also among the first to hear the results of the show's Natural & Organic Europe Awards.
Viridian Nutrition, BetterYou, The Cheeky Panda, Apiagro, Ombar Chocolate, Remedy Drinks UK, Nush Foods, Healthy Food Brands, Green People, Inika Organic, Alteya Organics, The Konjac Sponge Company, and The YES YES Company, were among the 'Best New' product winners at the Natural & Organic Europe Awards 2018.
Leading independent retailers Planet Organic and Apothecary 27 were named Best Independent Multiple Retailer and Best Independent Retailer Award respectively.  Sara Novakovic, founder of Oliver's Wholefood Store, took home the Natural Products Outstanding Achievement Award.
Hundreds of this year's exhibitors will also be back at the show when it returns to ExCeL on 7-8 April in 2019, with 65% having already rebooked their stands. They include: Wild Nutrition, Viridian Nutrition, Perkier Foods, GreenVie Foods, Alara Wholefoods, Happy Cheeze, Suma Wholefoods, Infinity Wholefoods, Marigold Health Foods, WheyHey, Natural Balance Foods and Bounce Foods.