Strathmore Foods steams ahead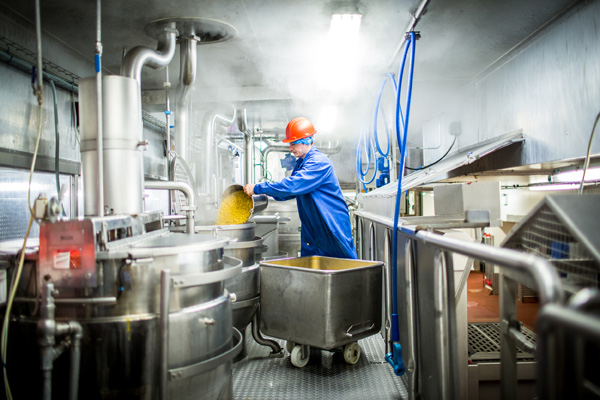 A Scottish food manufacturer says a recent audit has led to improved productivity and sustainability.
Like many food manufacturers, Strathmore Foods counts water, energy and fuel costs among the highest of its overheads. And so the family-run firm was keen to improve the energy efficiency of its heat transfer processes and maximise savings, in order to remain competitive.
Following a plant audit by Spirax Sarco, the company decided to upgrade its current steam/water mixing units with a more suitable alternative.
The seven mixing units were replaced with a single packaged plate heat exchanger. This captures and reuses heat, which may otherwise be wasted. This reduces the amount of steam required which, in turn, cuts fuel demand and the associated CO₂ emissions.
The heating system is now able to deliver a constant supply of instantaneous hot water at a stable temperature through a single unit. It also has the ability to cope with greater demand. This has enabled clean-in-place (CIP) and wash-down to be completed in a more productive way, while maintenance time and costs have been cut dramatically.
The new system has also helped Strathmore Foods to cope better with periods of high and low capacity by allowing employees to tailor the output required on demand.
"At the early planning stages, we were quite simply looking at ways to improve our wash-down process, but we have gained a lot more than we bargained for," says Douglas Nisbet, operations director at Strathmore Foods. "Our primary aim was to improve process efficiency – not only have we achieved that but we've also secured a sustainable future for the business as this device will allow us room to grow."