UK food and drink exports reach £16.4bn in first nine months of 2018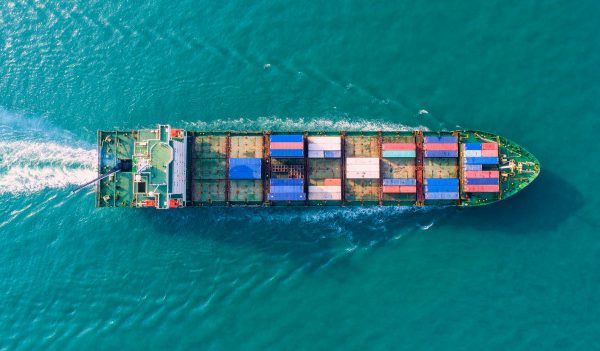 The Food and Drink Federation (FDF) has published analysis showing that food and drink exports increased by 1.8% to £16.4bn from January to September 2018, when compared to the same period in 2017. Exports of branded goods grew £35.2m to £4.3bn, up 0.8%.
The food and drink trade deficit narrowed by 1.3% and it now stands at -£18.0bn, which is £243.0m lower than the same period in 2017. Export growth to EU markets (+4.1%) was positive, while exports to non-EU markets declined (-1.8%), with the EU exports share growing to 62.1%.
The analysis also includes national and regional export comparison across the UK. England has shown growth of just 6.2%, compared to the increase of 9.2% in Wales. FDF analysis of English regions reveals that the East Midlands and North East of England recorded growth of just 2.6% and 0.8% respectively in 2015-17. These rates are much lower than leading export regions, with the South East showing growth of 8.4% and London 7.2% during the same period.
The variation in growth across nations and regions indicates that there may be businesses in some parts of the country where export potential remains untapped.
Ian Wright CBE, chief executive, Food and Drink Federation, said: "Despite the tumultuous times, UK food and drink exports continue to grow. These results record a very creditable performance across many product categories and destination markets."
Minister of State at the Department for International Trade, Graham Stuart, said: "UK food and drink is highly-regarded across the world, and I'm delighted that these latest figures from the Food and Drink Federation show such a positive increase in exports. It's testament to the dedication and commitment to quality of UK businesses."
Elsa Fairbanks, director, Food & Drink Exports Association (FDEA), said: "The FDEA has received positive feedback from members in our recent 2018 Export Survey –  exporters of all sizes from around the UK. Most respondents report continued export growth both in EU and non-EU markets although in the main this comes from more "established" markets.  As the reality of the changing trading environment emerges, there is concern that sales may start to fall in the EU after Brexit and many exporters are exploring opportunities in new areas further afield. In light of this, we fully endorse the need for practical help and support to ensure that companies are prepared for what lies ahead."