Who's keeping count?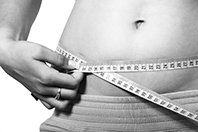 Government proposals to introduce calorie counts on menus are, it seems, going to be welcomed by the majority of diners, if the results of a recent survey are to be believed.
The survey, carried out by Diabetes UK and published earlier this year, revealed that six in 10 adults said they would be more likely to choose a venue if its menus provided details of the calorie count of its meals.
Some big chains like McDonalds and Wetherspoons already voluntarily print the calories of dishes on their menus. And the Department of Health now wants to make it a legal requirement, as part of its childhood obesity strategy.
However, while I'm in favour of any initiative that may go some way towards solving the obesity crisis in the UK, I am worried about the financial impact on smaller food businesses, and the inevitable impact on jobs.
I think the government should also be aware of a Working Paper issued last month by research organisation National Bureau of Economic Research, which revealed that calorie counts on restaurant menus would, on average, cause a consumer to lose a measly 1lb over the course of three years.
It also found that calorie counting only reduced calorie intake by 44.9 calories per meal, or just 3 per cent.
So ultimately, it sounds as if the new proposals may well count for nothing anyway…
Related content