Adonis' Turmeric Nut Bar storms the snacks aisle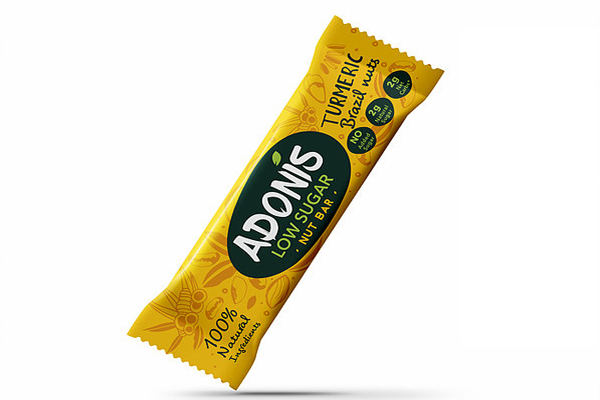 Adonis Smart Foods has revealed its latest snack bar product, the Turmeric Nut Bar.
Containing turmeric, orange, ginger powder and Brazil nuts, the snack bar contains less than 5% sugar per bar and is low in carbohydrates.
The product is also said to be gluten, dairy and soy-free, as well as being suitable for vegans.
Turmeric Nut Bars are available in boxes containing five snack bars at a RRP of £8.90.
Related content