Coca-Cola launches Orange Vanilla flavour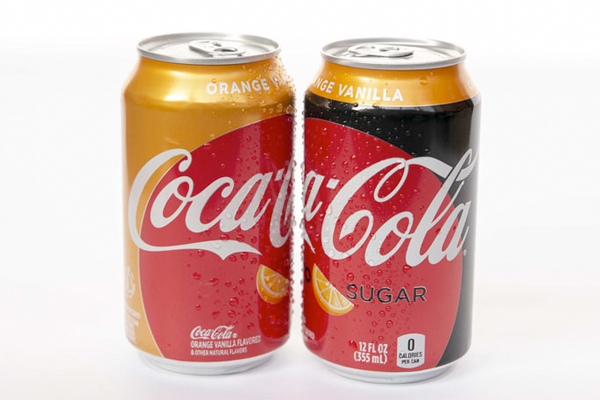 Coca-Cola has launched a new flavour in the US – the first Coca-Cola trademark flavour innovation in over a decade – with Orange Vanilla Coke and Orange Vanilla Coke Zero Sugar.
Kate Carpenter, brand director, Coca-Cola, said the 2016 launch of the One Brand strategy – which combined all Coca-Cola variants under a common visual identity and creative campaign – showcases the breadth of the brand. Following the successful relaunch of Coca-Cola Zero Sugar in 2017, the trademark team began to explore additional growth opportunities.
"The growth of Cherry Coke and Vanilla Coke – and their zero-calorie variants – has been really strong in recent years even with very limited marketing support," Carpenter said. "Our fans want choice but are getting it outside the Coke Trademark. We knew we had an opportunity to give fans the variety they crave without sacrificing the Coca-Cola taste they love."
The team considered three other flavors – raspberry, lemon and ginger. But the combination of orange and vanilla emerged as the clear favorite in focus groups. Last summer, Coke Orange No Sugar launched in Australia and Coke Orange Vanilla was available in Canada. Consumers in both markets reportedly loved the taste.
"We wanted to bring back positive memories of carefree summer days," Carpenter explained. "That's why we leaned into the orange-vanilla flavour combination – which is reminiscent of the creamy orange popsicles we grew up loving, but in a classically Coke way."
The launch comes hot on the heels of the introduction of new Diet Coke varieties: Blueberry Acai and Strawberry Guava.
A full marketing campaign launching in the coming weeks will support the launch across TV, social, digital, outdoor, mobile, radio and experiential.
Orange Vanilla Coke and Orange Vanilla Coke Zero Sugar will be available in 12-oz. cans and 20-oz. PET bottles.
Vanilla Coke launched in 2007. Cherry Coke has been on the market since 1985.
Related content