Kellogg's rebrands its breakfast cereals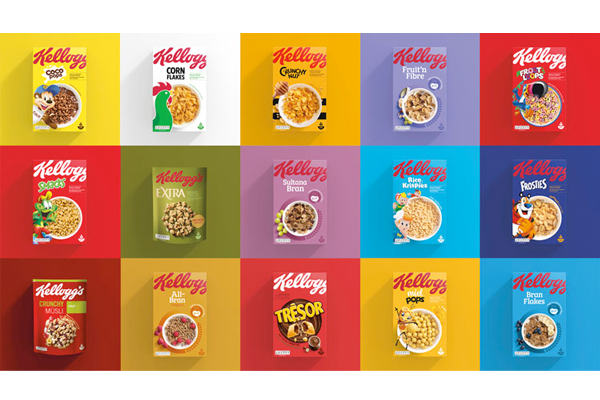 Kellogg's has rebranded its entire range of cereal brands for the European market to make them instantly recognisable, in the company's biggest redesign in its 113-year history.
US design studio Landor carried out the project, making the Kellogg's logo larger and using a bowl of cereal as the focal point. The name of the individual cereal is beneath in a smaller font, while iconic characters such as Tony the Tiger feature bottom-left.
In the project brief, Kellogg's outlined that consumers want food packaging to be clearer to read and jargon-free. On the new packaging there is less 'clutter', and the language is transparent and 'straightforward'.
The packaging aims to be "honest", according to the studio, with the imagery on the front resembling how the product looks "when it is put down on the breakfast table" and the writing on the back of pack "telling the consumer the story from the grain to the product in their bowl".
The new cereal packaging is being rolled out gradually in supermarkets across the UK and European markets, starting with Kellogg's Corn Flakes, followed by other cereals.
Special K and W.K. Kellogg packs have not been included in the redesign.
Related content