FiE and HiE co-located from 2020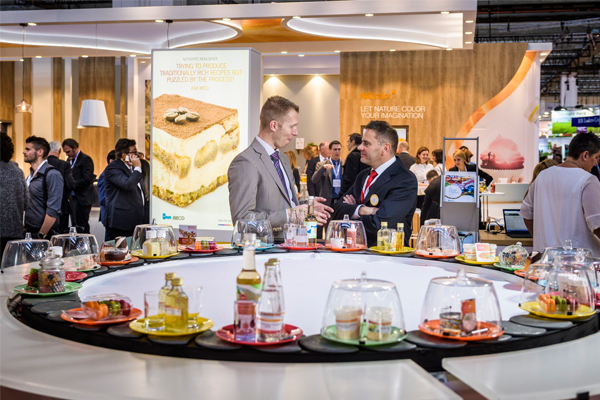 As of 2020, Fi Europe and Hi Europe will become co-located events, alternating between Germany and France.
Together, the two shows will be the most comprehensive food ingredients trade show covering speciality food ingredients from sensory to functional, as well as processing solutions and services across the whole supply chain.
The decision to co-locate the two events was made following extensive research conducted amongst visitors and exhibitors. Over 65% of exhibitors said that they would support an annual co-located Fi Europe and Hi Europe, and 75% of visitors confirmed that they would visit the show every year.
Natasha Berrow, group director of Informa Markets, who organises the show, said: "We want to offer our exhibitors and visitors a trade show that is unique not only in its thematic coverage, but also in its innovative and fresh character. It should be a platform for tomorrow's trends, not only today's. We want to give our exhibitors and visitors a wider spectrum of alternatives and options.
"With Germany and France alternating as hosting countries, we will be covering the two most important markets for the European food and beverage industry."
Julien Bonvallet, Fi Europe brand director, said: "Clean label, free from, sustainability and functionality are the trends that have moved and advanced the industry in recent years, and they have a common denominator: the health-conscious consumer. With a desire for better, more natural and healthier food and beverages this consumer has brought those issues to the table."
Many food and ingredients manufacturers now offer functional products or specialist foods within their portfolios, in addition to standard solutions – and more and more ingredients' suppliers already exhibit at both events.
This year's Fi Europe & Ni will remain unchanged as a single event, running from 3-5 December in Paris. Fi Europe, co-located with Hi Europe, will be in Frankfurt in 2020, and will return to Paris in 2021.
Related content