Kitu launches creamers in SIG cartons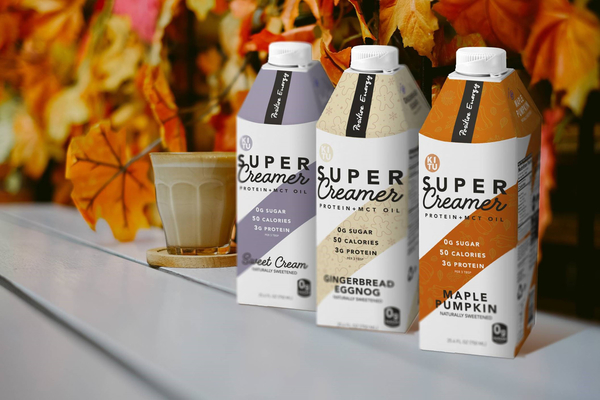 Kitu has released a seasonal line of creamers packaged in combidome cartons from SIG.
All three seasonal flavours are filled in the combidome 750 ml (25.4 Fl Oz) carton. The slim package combines the best features of a bottle and that of a carton, giving it shelf appeal and handling convenience.
The carton composite from which the entire pack is made, from the base to the dome, contains around 75% paper board, which is made from renewable raw material wood.
Only raw cardboard made of pulp from trees harvested in FSC-certified (Forest Stewardship Council) and other controlled sources are used in the carton packs, each displaying the FSC label.
Once finished, the combidome and its closures are fully recyclable.
The creamers are available in Maple Pumpkin, Sweet Cream, and Gingerbread Eggnog varieties. Keto approved, caffeine free, lactose free, and gluten free, the products are also not made with carrageenan and sugar alcohol. On the other end, they are created with high protein, healthy fats from MCT oil, and monk fruit for natural sweetness.
Related content