Time for a tonic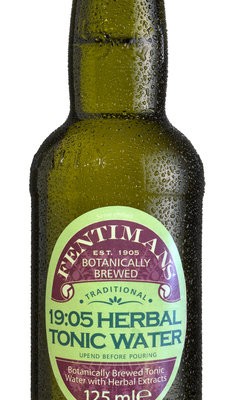 Fentimans has launched the new 19:05 Herbal Tonic Water – adding to its range of mixers.
The name is said to refer to the time when many people open a tonic for their evening drink, as well as the year in which Fentimans was founded.
The Herbal Tonic Water's blend of traditional British herbs and flowers, such as myrtle, hyssop and lime flower, have been combined with lemongrass, juniper and kaffir lime leaves to create a mixer for both gin and vodka as well as a soft drink consumable on its own.
The mixture of floral and herbal botanicals provides an intriguing aroma and suffuses the drink's sweetness (created by sugar, not artificial sweeteners) with layers of different flavours, before quinine provides a lingering, slightly bitter and refreshing finish.
Related content