Food and drink's most powerful ingredient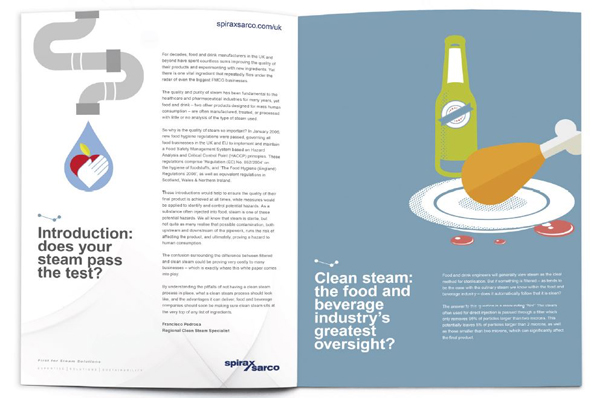 The food and beverage industry needs to put steam at the top of the ingredients list
The food and beverage industry is failing to take the issue of steam quality and purity seriously, and this is its greatest oversight, according to Francisco Pedrosa. Our Regional Clean Steam Specialist lays out his challenge to the industry in a newly published white paper, which is out this month.
The white paper, entitled "Food & drink's most powerful ingredient", acts as a definitive guide to clean steam for the F&B industry, and details how we often manufacture, treat, or process food with little or no analysis of the type of steam used.
Why is there a lack of awareness of the grade of steam being used, and what is the impact this can have on your final product? The white paper offers clarity on this confusion around the difference between filtered or culinary steam, and sets out how you can manage the risks you may be leaving yourself open to through failure to adopt its clean steam alternative.
Explaining the importance of including steam within a HACCP management system, Francisco clarifies the important role clean steam can play in preventing food safety problems, including bacterial growth and contamination.
Within the white paper, he goes on to detail exactly how you should go about introducing a clean steam process, offering eight operational advantages to food manufacturers using steam in direct contact with their process.
On the launch of the white paper, Francisco commented: "The debate around filtered and clean steam could be proving very costly to the food and beverage industry. Other industries manufacturing goods for human consumption focus far more attention to the quality and purity of their steam, and have done so for many years.
"Food and beverage companies really should be making sure clean steam sits at the very top of their ingredients list. This white paper aims to shed a light on what a clean steam process looks like and clearly outlines the pitfalls of not having one in place . The most important thing I hope end users can take away from this is the advantages it can deliver to their business if a clean steam process is implemented correctly."
Food & drink's most powerful ingredient: A definitive guide to using a clean steam process in your food & beverage plant is available to download now.
Related content