The appliance of science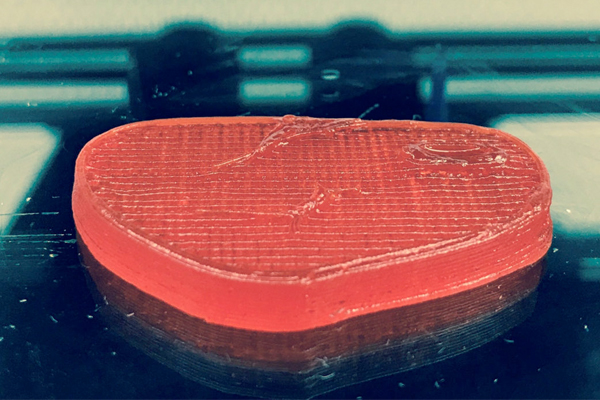 Science and technology – we can't knock it. Food manufacturers have found it helps them produce more efficiently at a time when the world's population is growing. By using technology combined with scientific elements we've also improved processing and packaging as well as the shelf life of produce.
Recently 3D printing, though around for some time, has entered the food sector. A Barcelona-based professor, Giuseppe Scionti – founder and CEO of Novameat – showcased the world's first 3D printed plant-based steak at London Food Tech Week.
For him, the idea of a 3D printed plant-based steak is a way to "revolutionise the food system and introduce more meat alternatives to help save our planet".
"In many ways I believe that our generation is lucky, Scionti said. "We're the first people in history with the technology and knowledge to be able to physically reverse climate change. If we can do it, we'll be remembered for that."
What we're seeing on a frequent basis is the promise of science to solve not just today's food challenges, but also what we eat in the future. It could be a game-changer in a range of areas such as climate change or consumers' nutritional habits, for instance. This points to a significant opportunity: to use the power of science to achieve sustainability targets and use scientific innovations to learn new ways to improve our health.
As scientists learn more about micronutrients and neutraceuticals, the supplement market will continue to grow. As more nutrients' benefits become recognised, the approval process improves and standards rise.
Science applied sensibly can be a great way of creating more food products. I can certainly see us having more highly nutritious food than is present now.
We can be sure we'll be eating foods unlike anything we've experienced before. It may even be guilt free.
Related content