Stepping up to the plate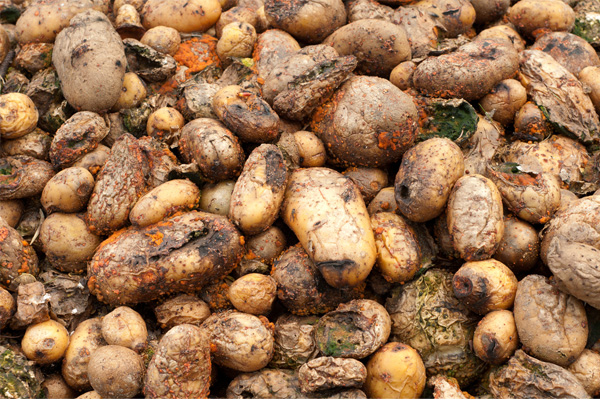 According to a report produced by WRAP, around 3.6 million tonnes of food surplus and waste occur in primary production every year, worth some £1.2 billion. Wow. Take a second to think about that. Those figures are staggering.
The scope of WRAP's review covers the moment when a food crop is ready to harvest, or an animal to be slaughtered, and assesses surplus and waste arising from processes such as grading, packing and washing – as well as customer rejections.
WRAP estimates that food waste (rather than surplus food) accounts for 1.6 million tonnes of the total figure, or around 3% of production with a market value of around £650 million. Sugar beet, potatoes and carrots made up more than half of the overall waste by weight, with the top ten products (including wheat, poultry, and onions) accounting for 80% of the total weight. When grouped by product type, horticultural crops make up 54% of the total, cereals 30%, livestock 8% and milk 8%.
Due to increasing public concern about the scale of this waste, surplus redistribution is becoming more common. It has an important role to play among a package of measures, but it is a comparatively new activity. There are also many issues to work out.
Taxes, policy, regulation and industry standards might encourage food manufacturers to feed people with this surplus food. However, focusing on regulations and policies is not enough to ensure that this food can reach mouths.
Food production requires a number of steps so does the movement of surplus food. The industry as a whole will need to be tremendously co-ordinated between people and organisations for this to be an efficient process.
Technology will have a role to play in terms of keeping everyone on the same page via communication of food availability and creating more efficient and less wasteful supply chains.
Food waste is not an impossible problem to solve but it is an increasing priority. I'm sure those engaged with moving surplus along will work out new ways to collaborate better with farmers and growers, and unlock more of this food and get it onto the plates of vulnerable people.
A final thing.
Please pencil in your diary, Feast for the Eyes – an exhibition coming to The Photographers' Gallery, in London, (October 2019 – February 2020) exploring the rich history of food photography and encompassing fine-art photography, and commercial and scientific images. The exhibition looks at the development of food and the artistic, social and political contexts that have informed it.
Related content