The future look of Food & Drink Technology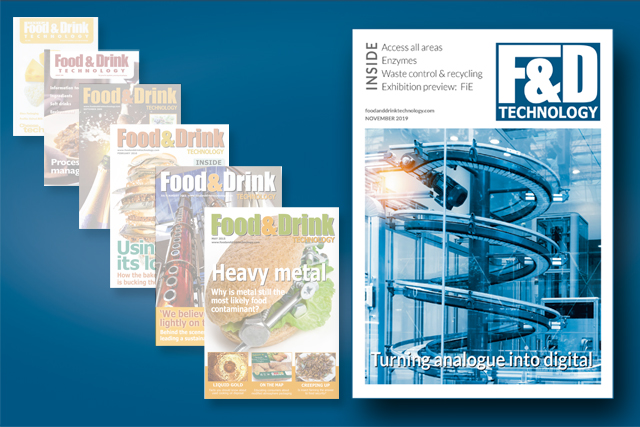 At Bell Publishing we've helped you explore the world of food and drink for nearly 20 years. With the launch of this November issue, we're embracing our heritage while redefining it in a contemporary way, bringing you the same level of information but with a bolder, more captivating look.
Food & Drink Technology has been a successful industry publication for many years. We believe our readers want to learn about best practices. For the last few years, we have focused on technologies and applications common across the food and drink industries and on advanced technologies being introduced around Europe. We always look to identify incremental innovation.
Our 2020 vision focuses on strengthening our brand values, including a redesign of all platforms, including print, online and social media.
We've introduced a design to be more visual appealing and to signify how Food & Drink Technology's content is changing to reflect a pivotal time for food and drink, and a new logo that portrays clear, focused coverage.
The magazine's new look is sharper and allows us to accomplish our stated mission. The magazine remains accessible and easy to read. Content-wise, the changes are more subtle, but no less significant.
F&DT will prioritise its coverage of the ways sector manufacturers and suppliers are evolving to deliver sustainable solutions. We'll be talking to process developers and managers, plant engineers, food technologists and flavourists to deliver insight into how they are meeting the challenge of sustainability.
Our editorial advisory panel – all prominent influencers and sector specialists – will contribut regularly to the conversation. F&DT will report straight from development centres on the ingenuity and innovation raising the bar of customer and consumer satisfaction.
Read the first issue for free, or subscribe to receive all 10 issues a year, plus get access to exclusive web content including the entire back catalogue.
Please tell us what you think of your new Food & Drink Technology; please email me at [email protected].
And as ever, thank you for reading.
Related content