Bespoke Retal software creates virtual bottle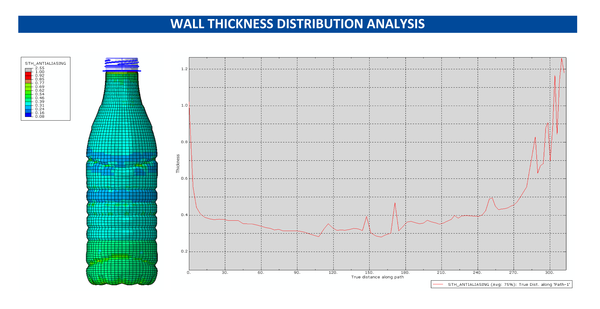 Brands can now create lighter, stronger bottles without incurring the cost or time of prototyping thanks to an investment in advanced CAD software by RETAL.
Designer Andzejus Buinovskis said after unsuccessfully searching for dedicated software to simulate the stretch blow moulding process, the PET and rPET packaging producer worked with Dassault Systemes to add several plug-ins to its ABAQUS software product to provide the "exact 3D modelling and types of parameters we require."
This latest development means bespoke simulation software, now in operation at RETAL's dedicated R&D Centre, creates precise information regarding performance relating to the distribution of the thickness and stretch ratio of the bottles without needing to produce a physical product.
Buinovskis added: "With the 3D model of the preform and bottle, we can simulate different temperatures, movements, pressures and pre-blow and blow variations. It's a powerful tool that saves the considerable time and money associated with prototyping; in one case, two bottles of the same weight but different geometry showed that one had a better stretch ratio, making it stronger."
Comparing bottles of the same weight with different geometry, it is possible to choose the most durable bottle in terms of stretch ratio. This means that physical tests can be conducted for the most optimal model, avoiding the cost of testing all intermediate versions.
Investing in this complex software makes it faster, cheaper and easier for its global brand customers to choose the precise bottle for their food and beverage applications.
Related content