The Skinny Bakery undergoes urgent revamp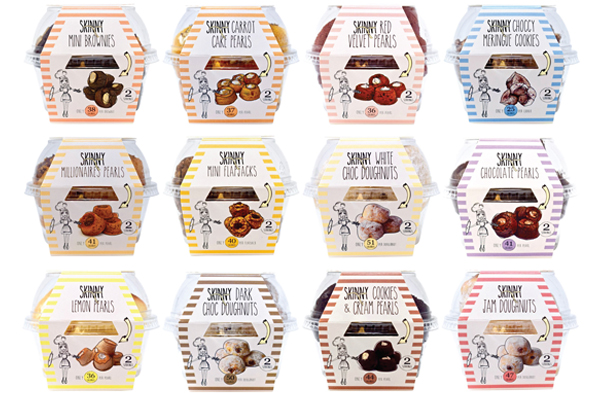 Design agency, Who Dares Design has revamped The Skinny Bakery's entire packaging range in ten days.
The agency was tasked with carrying out an urgent overhaul of the The Skinny Bakery range, revamping existing designs and creating entirely new variants for additional products being launched as part of the brand's expansion plans.
With the packaging range encompassing sixteen variants, Who Dares Design delivered the project within a timeframe of just ten days, enabling The Skinny Bakery to cost effectively and smoothly transition into their new packaging as they ran down stock of existing lines.
The new packaging designs have been created to amplify the brand's quality baking, low calorie credentials, showcasing the diverse selection of products and flavours available.
The revised pack format also now means that the brand is using 30% less packaging per unit, with the card sleeve and plastic pot components being recyclable.
Phil Parkinson of Who Dares Design said: "By increasing the clients speed-to-market we were able to significantly reduce their launch costs, remove the pressures associated with the implementation of new packaging, and help them to boost revenue with this packaging range that re-energises the brand."
Related content