Kirsty's extends pizza range and introduces gluten free desserts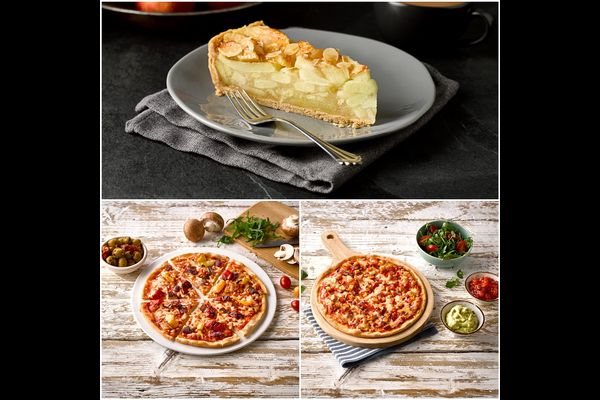 Kirsty's has added three new dishes to its existing gluten and dairy free meals and pizza: a Roasted Vegetable Gluten and Dairy Free Vegan Pizza, a Sweet Chilli Chicken Gluten Free Pizza and a Luxury Gluten Free Apple Pie.
The new pizza range builds on the success of the Margherita Pizza launched last year. The Roasted Vegetable Pizza and Luxury Apple Pie are designed to cater for the 31% of UK households affected by food allergies, including an estimated half a million kids with dairy allergies as well as the 3.5 million vegans in the UK. The Luxury Apple Pie also offers a lower fat and reduced sugar dessert, along with the assurance of being vegan, gluten and lactose free.
Kirsty Henshaw, founder and CEO of Kirsty's, said the business can now offer retailers a "single product that suits multiple markets" and consumers "mainstream flavours and a tasty, yet nutritious, alternative".
The new Roasted Vegetable Pizza is vegan, gluten, dairy and soya free as well as low in sugar and saturated fat.
Kirsty's Sweet Chilli Chicken Pizza has a gluten free stone baked base topped with dairy free cheese.
Kirsty's is also introducing a Luxury Apple Pie, which is vegan certified as well as being gluten and lactose free.
Related content