HERZA: three trend lines for versatile uses at FIE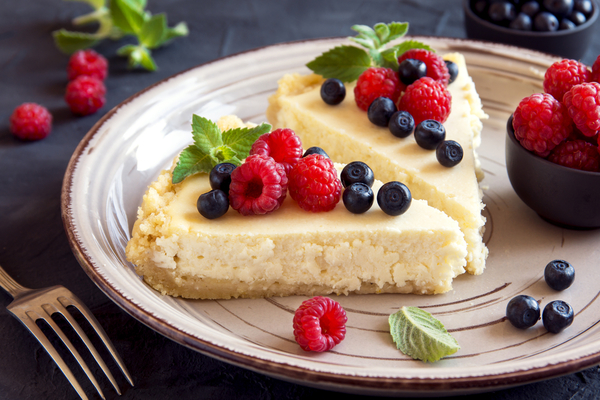 Herza Schokolade will present three new product lines, each with six types of chocolate pieces at the FIE in Paris. The product lines are Chocolate Coffee Chunks, Cheesecake Temptations and Caramel Creations.
Adding crunch, fruit or salt turns these chocolate pieces into trendy flavours to give muesli, snack mixes and ice cream a special taste sensation. Visit the shared booth 6D90 of the Stern-Wywiol Gruppe.
Caramel indulgence redefined
To reflect caramel becoming one of the fastest growing sweets categories around the world, and a leading flavour in many other product areas, the new Herza caramel range offers six different chocolate pieces.
There are short, narrow chips with a creamy Toffee flavour and extra wide chips with a caramel flavour. Both are made of white chocolate. White chocolate is also the basis for the irregular Burnt Caramel cubes, and the Salty Caramel chips with the salty accent. Hard crunch gives the Salted Caramel Crunch pieces made of milk chocolate a special note.
Cheesecake Temptations
With the new Cheesecake Temptations, four of the six variants are based on white chocolate. These include MatchaCheesecake, little green leaves with real matcha powder and cheesecake flavour, and Lime Cheesecake, irregular broken pieces with lime crispies.
Blueberry Cheesecake consists of irregular pieces with a special handmade character and eye-catching purple colour from blueberries. In New York Cheesecake the white chocolate leaves are dressed up with raspberry powder and crunchy bits. The range also features Crunchy Chocolate Cheesecake, super thick chunks of milk chocolate with brownie crispies, and Caramel Cheesecake. The top is caramel chocolate, while the bottom is white chocolate with a fresh cheesecake note for an unusual treat.
Chocolate Coffee Chunks
With its new product line, Herza puts beloved coffee shop classics into chocolate pieces.
Café Latte squares marbled in mocha and white chocolate.
Latte Macchiato the double chips of mocha chocolate is covered in white chocolate.
Frappé Xylit – Xylit sweetener gives white chocolate pieces with coffee powder a cooling effect.
Espresso chocolate bits combine dark chocolate and coffee powder.
Caramel Macchiato features irregular white chocolate chips with coffee and caramel flavour. Milk chocolate pieces with crunchy chopped Coffenibs are for a special indulgence.
Related content