Ferrum News for Drinktec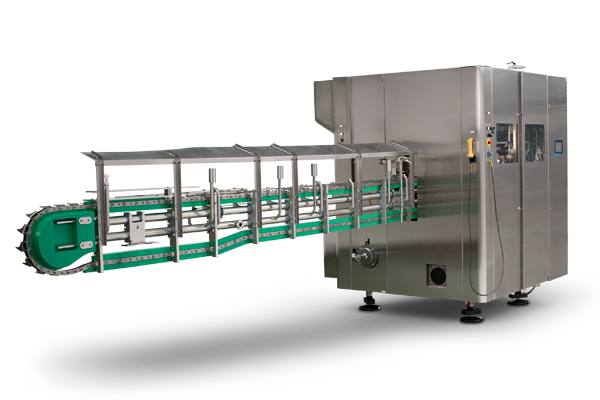 Swiss manufacturer Ferrum has announced that it will produce ferruBasic can seamers for the beverage industry with hygienic kits. There will be a choice of three different kits on show at the Drinktec trade fair, 11-15 September 2017, in Hall A2 / Booth 339.
Kit 1.: Stand lower part with a sloped pan, the liquids dripping during the production onto the pan, as well as during rinsing in the cleaning process, can flow off better and no liquid accumulations remain.
Kit 2.: The enclosure and lid on the upper part are made of stainless steel.
Kit 3.: Seaming tool with improved hygienic design, which reduces the flat surfaces and optimised edge radii, in order to minimise possible risks of germs.
Further adaptations can be discovered at the booth, where the machine will be displayed. Additionally, Ferrum is going to exhibit the smallest can seamer FC03 from its can seamer assortment, which is aligned to the craft brewers market with its 80 – 320 cans per minute.
Related content