Agr improves lightweight PET bottle blowmolding process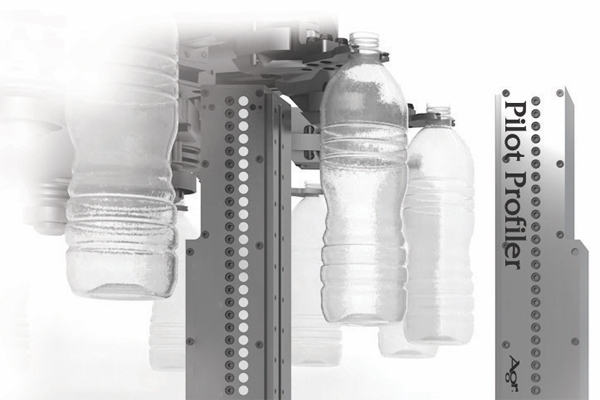 Agr has introduced a new lightweight option to enable manufacturers of PET bottles get closer to their goals of more sustainable bottles.
The Process Pilot system with the new lightweight option provides assurance that the limited material available for producing a light weight PET bottle is distributed exactly where it needs to be, and at the appropriate thickness, to ensure proper performance.
In order to process these bottles effectively and control the material distribution, additional measurement accuracy is required. The new Lightweight option, incorporated into the Pilot Profiler measurement component, offered with the Process Pilot system gives a greater level of control of 0.025mm, with an accuracy of +0.01mm for PET bottle sidewall material. The Process Pilot system, with Agr Pilot Profiler measurement technology installed inside the blowmolder, provides a means for manufacturers to accurately measure material distribution on every bottle in real time, and proactively adjust the blowmolder to maintain proper distribution, countering the effect of process variation.
This added functionality delivers greater distribution control on bottles with very thin sidewalls or at specific locations on other types of bottles where precise material management is critical to meet performance and quality requirements.
Agr's Process Pilot automated blowmolder control systems are currently operating on over 400 PET bottle production lines. By controlling the blowmolder based on direct feedback from bottle measurements rather than just blowmolder performance indicators, the Agr system can ensure that the final product has the desired quality and performance attributes in spite of environmental, blowmolder or material variations that can occur during the production process.
Related content