Volpak's contribution to sustainability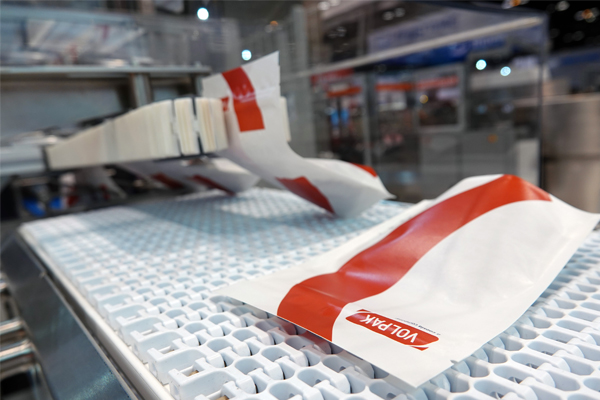 Volpak, a manufacturer of horizontal form-fill machines for flexible pouches, has opened its PouchLAB, a new area that will serve as an R&D centre to support its customers and stakeholders in developing sustainable pouch solutions; combining knowledge and experience of machine and material.
Due to its lower carbon footprint and demand by consumers for sustainable packaging, the flexible pouch is the fastest growing packaging sector. Studying new ways to reduce carbon footprint and increase recyclability is one of the main goals of the PouchLAB. Containing a state-of-the-art pouch forming machine, based on FFS technology, and complete testing equipment, customers can take advantage of this area to analyse their material, make pouches and test the quality of different products, all in a controlled environment and with Volpak's technical expertise. The PouchLAB will help Volpak's customers and converter partners both in developing new solutions and exploring new sustainable materials for their packaging, connecting the know-how and expertise of all the players in the flexible pouching industry.
Volpak is further supporting the reduction of carbon footprint with the development of a brand new packaging technology, allowing customers to produce flexible pouches made of 100% recyclable paper. The new system is available on new machines, and as a retrofit upgrade to existing machines, converting the existing production line into a fully recyclable one.
Related content