Hungry for knowledge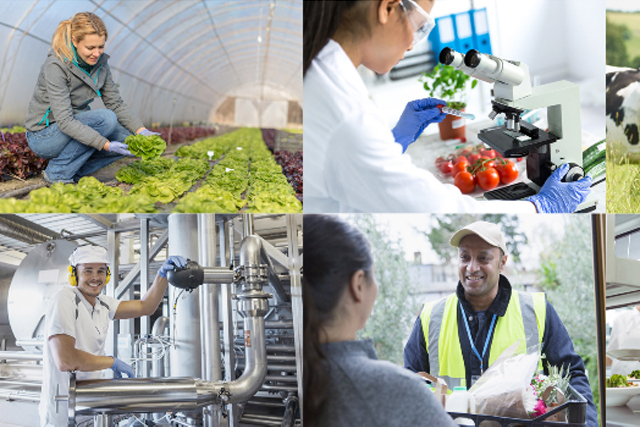 Image: FDF
The Food and Drink Federation's report on productivity in the food and beverage sectors is a hugely welcome addition to what is an ongoing issue for the country as a whole.
Two of the biggest challenges currently in food and drink manufacturing are productivity and the skills gap. To remain competitive and profitable, food manufacturers are under pressure to improve uptime while reducing costs, which has led to a growing demand and calls for increased productivity.
The report, Preparing for a Changing Workforce, was led by the Food and Drink Federation in collaboration with food science academics at Sheffield Hallam University.
The report highlights the growing skills shortage across all levels and areas in agriculture, horticulture, manufacturing, wholesale, retail and hospitality.
Jobs in the food and drink sector are often perceived as low-skilled, but this report shows that businesses are seeking to fill roles across all skill levels from intermediate through to higher and advanced levels.
The report should receive warm praise as it is the first to bring together the entire sector – farm to fork – and encourage a cross-chain approach to addressing future workforce, skills and productivity concerns.
The University of Nottingham too is worthy of a mention. It has invested in understanding the needs of the food industry with an extensive research project seeking to establish specifically what industry wants in a great food science graduate. This research showed that there are a broad range of technical roles and careers options open to food science graduates.
Its associate professor, Emma Weston, says the university has made great progress in ensuring graduates are industry ready and remains committed to increasing the image of the industry.
What is worrying is that according to Dame Fiona Kendrick, Food and Drink Sector Council Member and Chair of the Workforce and Skills Group, the majority of companies expect the situation to become more difficult, as we will see a tighter labour market due to the ageing population coupled with lower net migration.
Now is the time to act. And as Ian Wright CBE, FDF chief executive concludes the report is only the start; success can only be "guaranteed if the FDSC and the wider food and drink supply chain is able to fully collaborate with government."
Watch this space.
Related content