Bottling up sustainability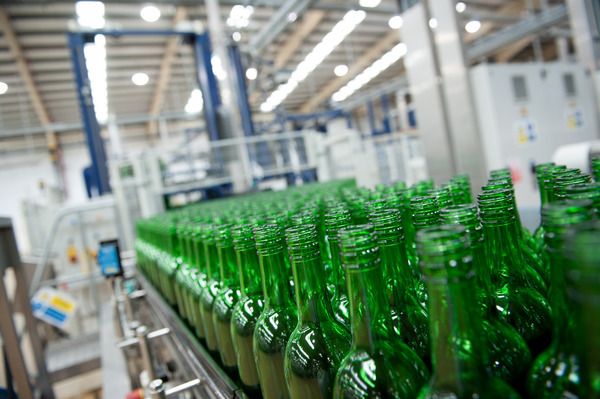 Congratulations to Britvic in inking its first sustainability-linked credit facility, allowing it to borrow up to £400 million over the next five years while linking the margin of the facility to its sustainability goals.
For the lenders, Rabobank, working with Britvic on its recent sustainability linked loan makes perfect sense.
The loan over five years is linked to three key performance indicators (KPIs) including
50% of all plastic bottles in Great Britain and Ireland to be made of recycled plastic (rPET)
50% reduction in carbon emissions (when compared to 2017)
75% of the drinks portfolio globally to be either low or no sugar.
With an increased focus on the risks to businesses of climate change from investors, it's no surprise to read of a rapid expansion (and maturing) of this type of facility in 2020.
Britvic joins a growing number of companies around the world in sectors ranging from chemicals to industrials to food and agriculture tapping into a growing market for green capital.
According to Bloomberg, the market for sustainable debt products reached $247 billion in 2018. $36.4 billion of that debt comprised sustainability linked loans.
I understand that regulators in the UK are requiring banks to have a manager responsible for financial risks arising from climate change, and the Bank of England has announced climate risk stress-testing for banks, who will be required to report on the results of their stress tests in 2021.
It looks like there has been a definite shift in mindset, both from a desire to help counteract climate change and from a need to respond to increased scrutiny over a company's sustainability credentials.
Is a sustainability-linked credit facility now no longer be a nice to have but an expectation?
The facilities are becoming more popular for companies that hope to highlight improvements to their sustainability agenda over time. Britvic will pay any saving to charity. If Britvic meets one target the margin will remain unchanged. If Britvic fails to meet any of the three sustainability targets the margin will increase and the lenders will pay the difference to charity.
The business has also announced targets to reduce its carbon emissions and keep the global temperature rise to within 1.5°c.
The future demand of food and drink can only be met by sustainable sourcing, and such an arrangement provides an opportunity to maybe reflect the food and drink sectors' beliefs and how they do business with a creative financing structure.
There have always been compelling environmental reasons for embedding such arrangements into sustainability-linked financial products. With the focus on sustainability only increasing, the appetite for these products is set to continue to increase in 2020 and beyond. The test of its effectiveness will be if companies can adhere to robust criteria used to assess what constitutes a sustainable investment and avoid green washing.
Related content