Tetrahedron receives 'Novel Food' status for Ergoneine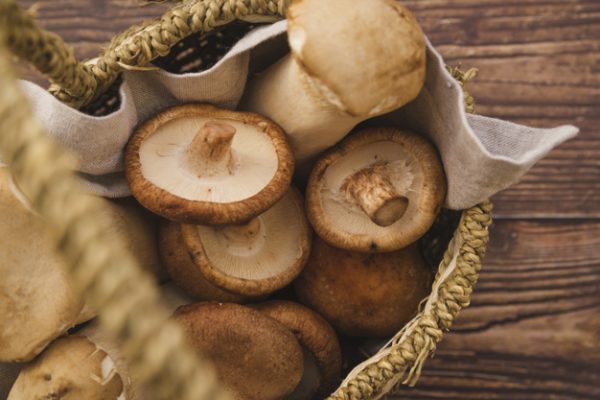 L-ergothioneine is produced in nature only by microorganisms and fungi
Tetrahedron's pure nature-identical L-ergothioneine (brand name Ergoneine) has been awarded 'Novel Food' status by the European Commission, and is approved for incorporation into nutritional products for European consumers. Tetrahedron, a research and innovation company specialised in developing innovative ingredients for the nutraceutical, pharmaceutical and personal care industries, is the first company in Europe to receive such authorisation.
The 'Novel Food' designation refers to food that before May 15, 1997, had not been consumed to a significant degree by humans in the EU, when the first regulation on novel food came into force. 'Novel Food' can be newly developed, innovative food, food produced using new technologies and production processes, as well as food which is or has been traditionally eaten outside of the EU.
"We are very excited to bring this new source of L-ergothioneine to the market," said Jean-Claude Yadan, Ph.D., president of Tetrahedron and recognised world expert on L-ergothioneine. "Over 100 years of research has shown the potential health benefits of L-ergothioneine. Until now, that potential has gone unrealised due to the unavailability of L-ergothioneine at a cost and quality that make it fully marketable. Our new Ergoneine ingredient, now authorised as 'Novel Food', will fulfill the unmet need for this unique antioxidant L-ergothioneine in human health nutrition."
L-ergothioneine is produced in nature only by microorganisms and fungi, and naturally absorbed by humans through their diet. Numerous studies have shown that L-ergothioneine can protect human cells and tissues from pro-inflammatory conditions that lead to oxidative damage, which in combination with micronutrient deficiency, may result in the loss of functional and structural integrity of cells. In this regard, balancing the diet with L-ergothioneine may contribute to cell protection against oxidative stress for healthy aging.
Related content