Micvac to showcase at IFFA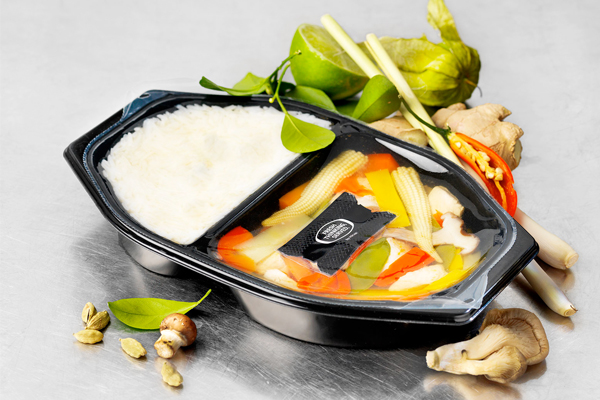 Micvac will be exhibiting its system for the production of innovative and sustainable fresh, chilled ready meals at this year's IFFA, May 4-9.
The chilled ready meal system utilises in-pack cooking and pasteurisation in one continuous process using a microwave tunnel and Micvac's patented packaging components: the Micvac valve, tray and specially designed film. It enables shelf life of up to around sixty days (if necessary) without preservatives.
A study with KIN Food Institute, Germany, compared the conventional autoclave convenience meal production process with the Micvac microwave system. The results found the vitamin content of the Micvac fresh chilled ready meal after cooking was almost twice as high as a conventionally produced meal.
The ready meals are heated in the microwave without being removed from the sealed packaging. When heated, the patented valve incorporated into the packaging film opens to release steam. A whistle tells the consumer that the ready meal is ready for consumption at an ideal serving temperature.
For more information and to be able to taste for yourself, please visit Micvac at IFFA in Frankfurt, hall 11.0 stand E20.
Related content