Mr Lee's Noodles – new recipes and recyclable packaging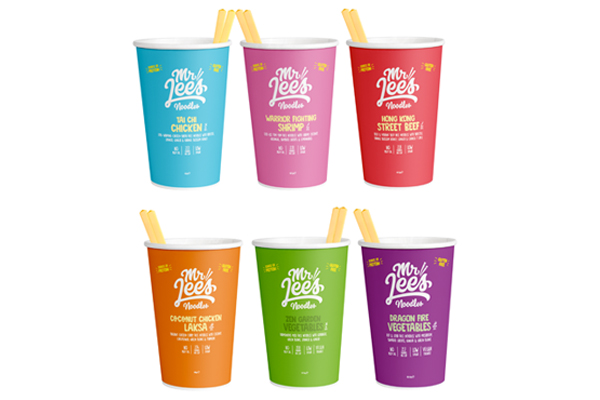 Instant noodle brand, Mr Lee's Noodles, has reformulated its recipes and improved its packaging to be 100% fully recyclable.
The brand has improved its recipes by balancing seasoning levels and introducing generous portions of freeze-dried vegetables and proteins.
The brand has also taken a stand on sustainability by introducing a widely recyclable range with a removable paper sleeve to make sure that they do everything possible to protect the environment.
The range currently comes in six flavours with an RRP of £2.50 per pot: Tai Chi Chicken, Warrior Fighting Shrimp, Hong Kong Street Beef, Coconut Chicken Laksa, Zen Garden Vegetables (vegan) and Dragon Fire Vegetables (vegan).
Mr Lee's Noodles are low in sugar, low in calories and certified gluten-free across the entire range.
Related content