Frutarom Health introduces organic soy isoflavones range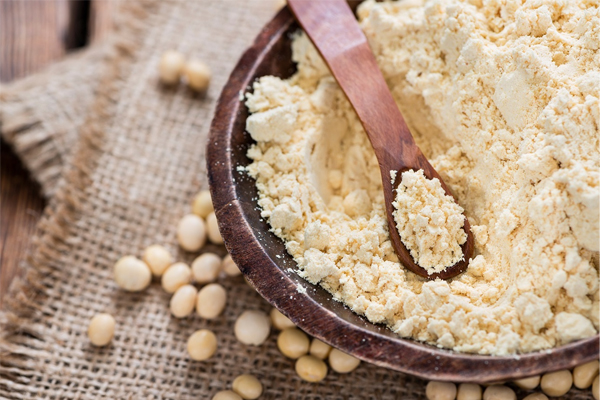 Following increasing demand from consumers for organic products, Frutarom Health, a division of International Flavors & Fragrances, is releasing a new range of Organic SoyLife Complex soy isoflavones. The ingredient has been granted BE-BIO-01 organic certification by Certisys.
SoyLife Complex is a soy ingredient sourced from a selected soy variety that is naturally rich in isoflavones (a class of phytoestrogens – plant-derived compounds with estrogenic activity). It is produced from the soy germ that sits at the heart of the soy bean, further enhancing the isoflavone concentration. Since soy germs are not utilised in the soy-milk production process this product allows their use as a value-added product whilst decreasing food waste. SoyLife Complex is produced using carefully selected, non-GMO, organically grown soybeans grown for traditional food production.
"With the introduction of the organic label, we believe we have an ingredient that fulfils many current demands of consumers who are putting increasing value on trust and transparency when making their purchasing decisions," said Laetitia Petrussa, product manager for Frutarom Health.
"Organically sourced ingredients are recognised for those values and are increasingly seen as a healthy and ethical choice, both in terms of nutrition and environmental impact," said Petrussa. "This stamp of assurance will become even more paramount as our understanding of organic demands and needs deepens."
SoyLife Complex is part of Frutarom's SoyLife ingredients range, a naturally abundant source of valuable micronutrients and high in fibre.
"SoyLife ingredients have been the leader isoflavone products for more than 15 years, and have also been a major contributor to the scientific understanding of the tremendous health benefits of soy isoflavones," said Petrussa.
SoyLife Complex is selected, purified, and heat-treated to ensure stability of the active ingredients, and then milled into different granulations to fit into various applications, from traditional supplement capsules and tablets to functional food and beverage options. SoyLife is also vegan, kosher and halal and is suitable for all clean label formulations.
Related content