Copperpot Originals gives nod to Cornwall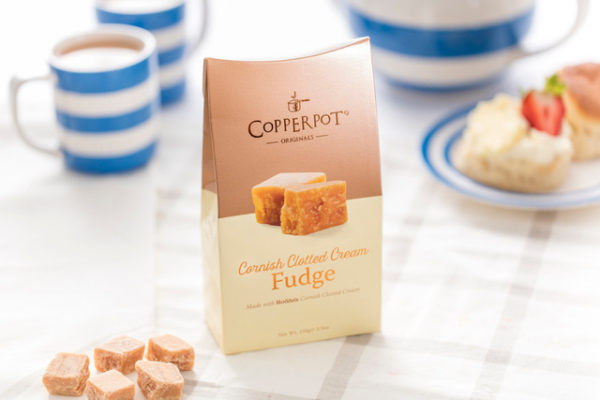 St Ives based confectioner Copperpot Originals has launched a new Cornish fudge flavour: Clotted Cream Fudge.
The new flavour – a step away from the brand's traditional butter fudge recipe – was driven by a love of cream teas and a desire to create a product that reflected the heritage of Cornwall.
Made using Rodda's Clotted Cream, Clotted Cream Fudge is said to be a sweet, crumbly and creamy treat.
Mark Brian, commercial director, comments, "Clotted Cream Fudge is a new direction for Copperpot Originals. Our traditional recipe is butter fudge, however as our business grows we wanted to create a product that we felt reflected the rich heritage of Cornwall and to add to our flavour library for future recipes.
"It was important to us that we used Rodda's clotted cream – they're known as the Keeper's of the Cream after all – to make our Fudge. Clotted cream is the key flavour and Rodda's are family business, with over 120 years' experience making a consistently excellent product."
The new flavour will be available online with delivery to UK and Europe, it is gluten-free and suitable for vegetarians.
The product is available at a RRP of £2.99.
Related content