Going with the flow more than 20 years on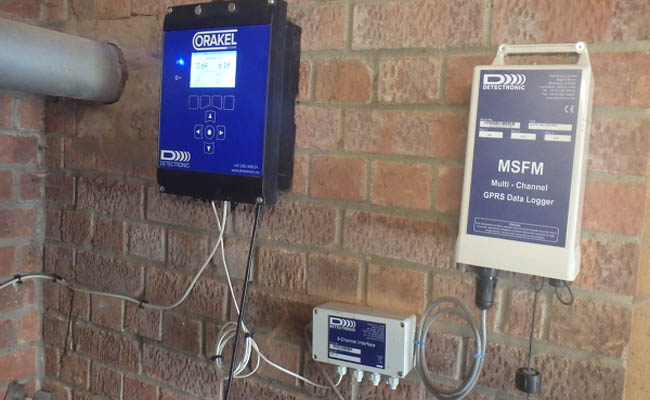 OLYMPUS DIGITAL CAMERA
An ultrasonic clamp-on flow meter installed at a food processing site more than two decades ago is still going strong – despite an average lifecycle of ten years.
Built in 1992 by flood and pollution prevention firm Detectronic, the Monitor 8 unit was fitted in the pump house of Cranswick Country Foods's processing site in Norfolk to monitor trade effluent.
"We process pigs at the site and the plant incorporates a large effluent pit that collects waste from various points located around the factory," says Phil Childs, engineer at Cranswick Country Foods. "Once it is collected, the effluent is then pumped over a filter screen to remove any large particles – the filter screen only lets particles of about 1mm through.
"The filtered effluent then goes into a holding tank from where it is pumped to lagoons about four kilometres away. As the effluent leaves the pumps, there is a section of 100mm pipe approximately 2.4m in length. It is on this straight line of pipe that the clamp-on Monitor 8 meter has been located for the last 25 years. After this point, the pipe leaves the pump house and goes into the ground."
Now, though. Detectronic has developed a new water flow-measurement and analysis solution, Orakel, and has installed it at Cranswick as part of its pre-launch product trials.
"The lagoon end splits into four separate lagoons that belong to a local farmer. He needs to know exactly what we are sending down the line at any given time and the Monitor 8 and now the Orakel System enable us to supply that information and data as and when required," adds Childs.
Related content