Thames Enterprise Park to feature food and logistics hub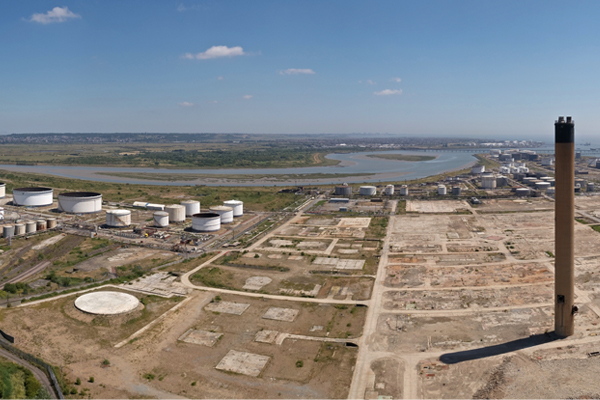 Thames Enterprise Park Ltd has announced a further £8.5m of investment to help transform the former Coryton Oil Refinery site into a new superhub, creating up to 4,500 jobs.
The largest part of the site is to be a food and logistics hub bringing processing, packaging, storage and distribution to serve London and beyond. A range of super-warehouses is proposed, with highly automated commercial units of up to one million sqft.
Chris Brookhouse, chief executive of Thames Enterprise Park Ltd, said: "This investment is an important step in the development of Thames Enterprise Park. Outline planning approval is expected to be received in the middle of 2019 for the entire site, and we expect to be on track to welcome our first operators on site in late 2020."
The multi-million investment is being used to fund essential land preparation work of 44 hectares of the 168 hectare site. The work is being undertaken by specialist remediation contractors DSM Demolition and will be focused on the 'West Site' which previously formed part of the historic Shell Haven Oil Refinery and the associated Coryton Village, before its closure and demolition in the 1990s.
The work is due to be completed by the end of 2019 with seven hectares of land safeguarded to provide an ecological enhanced corridor along the length of the Shell Haven Creek which will be enhanced to compensate for any loss of habitats within land to be remediated.
Further information is available on the project website.
Related content