Finalists announced for Scotland Food & Drink Excellence Awards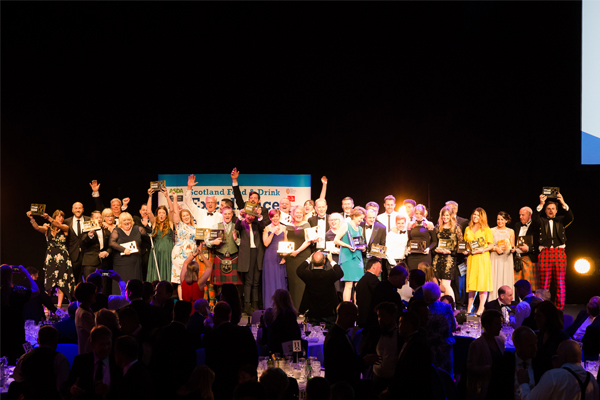 52 food and drink businesses from across Scotland are celebrating after being named as finalists for the Scotland Food & Drink Excellence Awards 2019.
Now in its 20th year, the Excellence Awards is restructured for 2019 and focuses on the standout products driving value and consumer choice in the market in line with the overarching Ambition 2030 strategy to double the value of the industry.
James Withers, chief executive of Scotland Food & Drink, said: "Every year the Excellence Awards attracts an incredibly diverse range of entrants, all of which are of a very high quality. This year we've had a record number of entries and the standard has never been higher.
"While tasting each of the products entered into the awards sounds like a dream, in reality, selecting the very best of the best has been extremely difficult for our expert judging panel."
Kevin McBride, vice president for Scotland at Asda, which is sponsoring the event, said: "Asda is proud to support the Scotland Food & Drink Excellence Awards for the 20th year running and help to celebrate the exceptional quality and innovation in Scotland's thriving food and drink industry.
"At Asda, we recognise the importance of Scottish sourcing for our customers and our suppliers, and the Awards are an opportunity to showcase the talented individuals and businesses who are driving this national success story."
Organised by Scotland Food & Drink and in partnership with The Royal Highland and Agricultural Society of Scotland (RHASS) and headline sponsor Asda.
For the full line-up of finalists, please visit: http://excellenceawards.foodanddrink.scot/2019-finalists/
Related content