Molson Coors releases 2025 sustainability strategy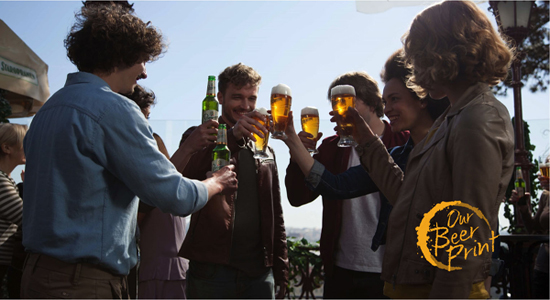 Molson Coors Brewing Company has announced its sustainability strategy and goals until 2025.
The 2017 Our Beer Print Report is the first sustainability report released since the company acquired MillerCoors in October 2016.
Mark Hunter, president and CEO of Molson Coors, says, "Our Beer Print 2025 is a vision for the future and our way of 'Raising the Bar on Beer' with a series of aspirations that will help shape our company, change behaviours and set industry standards."
Molson Coors' new sustainability strategy includes input from key internal stakeholders and leaders, in addition to more than 100 external partners. The goals reflect the areas of interest most important to these stakeholders and are categorised in three pillars: responsibly refreshing; sustainably brewing; and collectively crafted.
Responsibly Refreshing involves implementing more programmes to reduce harmful alcohol use; delivering nutritional labelling in 100% of the company's products; and ensuring consumers have access to low and no-alcohol beers in every market where Molson Coors sells beer.
Sustainably Brewing involves improving water efficiency by 22% across breweries; achieving 2.8hl/hl water-to-beer ratio; reducing absolute carbon emissions by 50% within its direct business and 20% across the value chain; and improving water-use efficiency of its agricultural supply chain and malting operations by 10%, a volume equivalent to the water use across all Molson Coors breweries.
Collectively Crafted involves aiming to be recognised as a great place to work; promoting diversity across the supply chain; and actively engaging with women-owned or minority-owned businesses as suppliers.
Kim Marotta, global senior director of corporate responsibility at Molson Coors, says, "Our new sustainability strategy reflects our broadest set of goals to date – a comprehensive, long-term plan that will put us on the leading edge as we look to 2025."
Additionally, Molson Coors is working toward achieving zero waste to landfill across all of the company's major manufacturing facilities; 13 sites achieved this status by the end of 2016. The company will continue to support its communities by investing $100 million in aggregate contributions by 2025.
Molson Coors also reported on its collective progress towards prior sustainability goals during 2016, including: alcohol responsibility; water efficiency; waste reduction; energy and carbon performance; and community investment.
Read the complete Our Beer Print 2017 Sustainability Report here.