Looking back, to move forward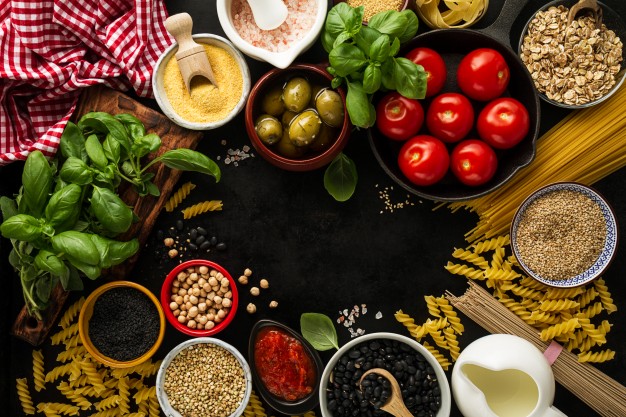 As we head into the new year, I take a look back at what caught my eye in 2019.
1. Consumers are more mindful in what they buy as they seek to combat some of the negative effects of consumerism. Animal welfare is at the forefront of many consumers' purchasing decisions as well as issues such as environmentally conscious manufacturing processes and overproduction of goods.
2. It was a big year for Swiss chocolatier Barry Callebaut who unveiled a new range of products that makes use of the entire cacao fruit, including its beans, peel as well as its fruity pulp and juice, resulting in less waste.
Called Cacaofruit Experience, the ingredients can be used in a variety of applications such as juices, smoothies, frozen desserts, bakery and pastry products, and snacks all the way to chocolate.
3.Consumers want global flavours. Consumers are looking to other countries and cultures for inspiration. Foods from Korea, Hawaii, Portugal, Japan, Mexico, Cuba, the Philippines, and the Middle East are gaining in popularity. Social media platforms such as Instagram help increase interest in new dishes and ingredients.
4. Nestle's announcement of the launch of a snack bar wrapped in recyclable paper signalled the direction in which this sector is heading. Since July, the company's YES! fruit and nut based bars are sealed in a coated paper wrapper made from sustainable sources, which is widely recyclable with other paper. Researchers have found a way to use the new packaging in its flow wrap cold seal packaging process. 
5. As too much food is being thrown away worldwide, food manufacturers want consumers to look at a food product, smell it or taste it, before throwing it out.
The best before date on some of Unilever's products under the Knorr and Hellmann's brands will now be followed by the Danish phrase for "often good after" to cut food waste. Unilever Denmark took part in developing the concept with food waste reduction app Too Good To Go, along with other food manufacturers – including Carlsberg, Arla and Orkla Foods – who are now using the labeling on some of their Danish offerings. 
6. It was clearly a big year for bitter flavours, cold brew teas and probiotics as consumers looked for functional products to support mental, physical and environmental health. Vegetable-based and herbal products were highlights as more consumers embraced plant-based foods, and in some instances, lifestyles.
7.  Sugar reduction remains a big issue with consumers looking for natural ingredients and the substitution of artificial sweeteners. Reformulation is key as sugar's profile has been raised to hit more food categories, such as dairy, confectionery and bakery. Post the sugar levy, sugar reduction and companies' approaches will be under scrutiny in 2020. In the US, allulose has been cleared of "added sugar" labeling, while in the spring, the door was opened for US mainstream commercial adoption.
8. Top of the index of themes forecast to influence NPD in 2020, according to Innova Market Insights' Top Trends for 2020 is Storytelling: Winning with Words. Consumers want to know the story behind their food and are basing their purchasing decisions on what they discover.
Among the other top five ranked trends for 2020 are a Plant-Based Revolution, the Sustain Domain, The Right Bite and Tapping into Texture.
9. In December, International Flavors & Fragrances (IFF) entered into an agreement for the merger with DuPont's Nutrition & Biosciences (N&B) business. The move is seen as pivotal for IFF's ambitions to expand beyond flavours, and take advantage of DuPont's knowledge of taste, texture, scent, nutrition, enzymes, cultures, soy proteins and probiotics.
10. 2020 will be the year sustainability, which will move on a few gears. Companies will have to be accountable for their whole end-to-end supply chain. This means no longer simply making a product and shipping it out in a plastic bottle, but being responsible for where that bottle ends up and how it gets there. Companies will also take more responsibility for the front end of their supply chain too, with ethical sourcing and provenance.
Related content