Barry Callebaut unveils next-gen category for food and drink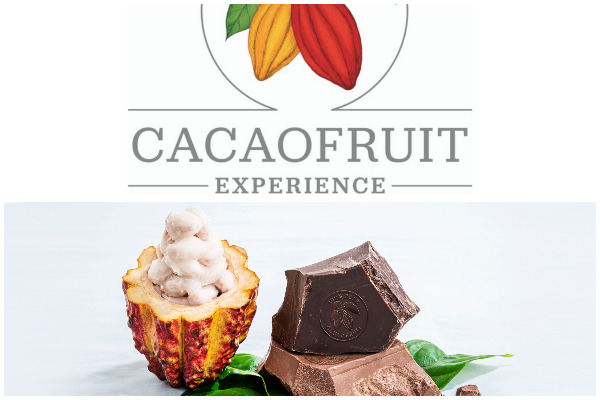 Barry Callebaut has released a range of products that it says celebrates the fresh, fruity taste and natural richness of the cacao fruit and marks the "creation of a next-gen food & drink category".
As part of the 'Cacaofruit Experience' range, the company also presented the artisan world with WholeFruit chocolate, a fresh, fruity product made from 100% pure cacaofruit.
Because the products make use of the whole fruit – its beans, its nutrient-dense peel and its fresh and fruity pulp and juice – this results in ingredients for use in juices, smoothies, frozen desserts, bakery and pastry products, snacks and chocolate.
The leading manufacturer of chocolate and cocoa products, said at a press conference in San Francisco, the products are rich in nutrients such as fibres, protein and magnesium.
Antoine de Saint-Affrique, CEO of Barry Callebaut, said: "We are looking forward to starting a new journey with our customers and discovering the completely new range of applications that 'Cacaofruit Experience' and WholeFruit chocolate will make possible."
Market research
Barry Callebaut pointed to a quantitative consumer study conducted by an independent global market research agency in the US, the UK and China predicting that WholeFruit is a winning value proposition.
Pablo Perversi, Barry Callebaut's chief innovation, sustainability & quality officer, added WholeFruit chocolate is a winner in the areas of being on-trend, satisfying unmet consumer needs and also in tasting great.
"It will respond to the need of millennials and centennials for 'healthy indulgence' just like our Ruby chocolate, launched in 2017, meetsthe need for 'hedonistic indulgence'.Moreover, by using more of the cacaofruit and wasting less, we are also having a positive impact on the planet and its people," Perversi said.
Global roll-out of 'Cacaofruit Experience' kicked off by Mondelēz International SnackFutures, the innovation and venture hub of Mondelēz International, the world's largest snacking company, is the first company to introduce 'Cacaofruit Experience' in a consumer product under its new CaPaobrand. CaPao is piloting two cacao fruit snack products – Smoothie Ball and cacaofruit Jerky Strips – in California.
As of May 2020, WholeFruit chocolate will be available in two variants: the punchy WholeFruit Bold and the smooth, luscious WholeFruit Velvety.
To learn more about this new type of chocolate visit: www.wholefruitchocolate.com
Related content