Sealed Air increases productivity for Sicarev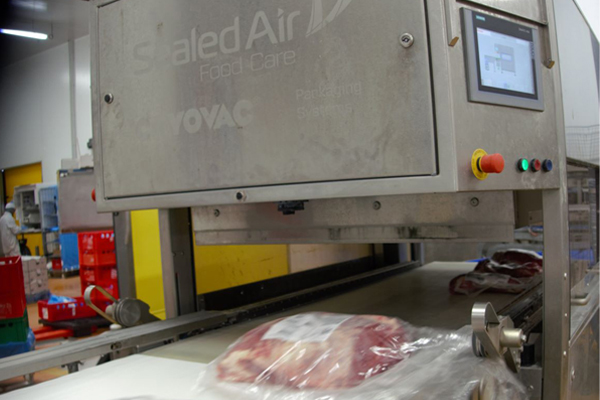 French meat processor, Sicarev, has seen multiple benefits after introducing forward-looking packaging technologies and moving away from manual handling practices.
At its Roanne facility, the machinery was dated and the reliance on manual labour was having an impact on staffing.
"The installation was old and not very user-friendly," said Philippe Fénéon, site director of Sicarev. "Staff faced cold, wet conditions with heavy carcass handling. In short, it was tough for existing workers and unappealing to prospective employees."
To meet its objective, Sicarev started a programme of works to move from dated manual operation to a modern, fully automated approach. The transformation of the packaging line enabled the redistribution of production line operatives, reducing the physical demands by two-thirds.
"Our new packaging solution, which has been delivered by Sealed Air, not only greatly eases the daily work of our operators but also brings significant improvements from loading to sorting after shrink.
"The installation comprises two BLM02 bag loading modules each coupled to two VS95TS vacuum machines both terminating in a STE98-800 shrink unit and EOL automatic product sorting after shrink module.
"Products are automatically transferred from bag loading to packaging units by two intelligent TRF conveyors."
The line has already delivered a 40% improvement in packaging productivity and significant upgrades in data management.
Fénéon said: "Our collaboration with Sealed Air has allowed us to improve our operations not only at a packaging level but throughout the whole factory.
"It is delivering tangible commercial improvements to our business, but it is also there for everyone to see in our modern and productive site at Roanne and, best of all, in our operators' excitement and enthusiasm."
The Loire-based business processes approximately 4% of France's annual beef consumption, and specialises in high quality, 'Label Rouge' and AoC Quality beef supplied by reputable breeders.
Related content