Earlybirds launches new smoothies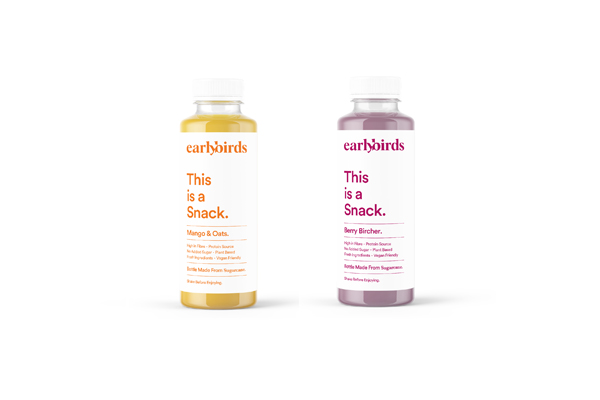 Earlybirds has launched its first products – a snacking drink made with fresh ingredients that contains no added sugar, is high in fibre, and is packaged in a compostable bottle.  
Initially available in two flavours: Berry Bircher and Mango & Oats, Earlybirds aims to "make mornings easier" by providing healthy and convenient solutions to breakfast/snacking while minimising the environmental impact with a compostable bottle made from sugarcane.
Founder Amrit Hathiramanim said: "In a market that is so full of innovation, it's very difficult to stand out. At Earlybirds we are committed to being as innovative as possible for the time poor, health conscious consumers we aspire to please, both with the products we create and the packaging we use. We've stripped back our brand design to be sleek and easy to understand at a glance, ensuring it can cut through all the noise."
With a compostable bottle made from sugarcane and a recyclable lid, sustainability is extremely important for Earlybirds. By October 2019 Earlybirds will roll out a sugarcane lid; making the packaging 100% made from plants.
Earlybirds is available to purchase online at https://earlybirds.co/ and selected Sainsbury's stores (RRP £2.25/ bottle).

Related content