Unilever plans to halve use of new plastics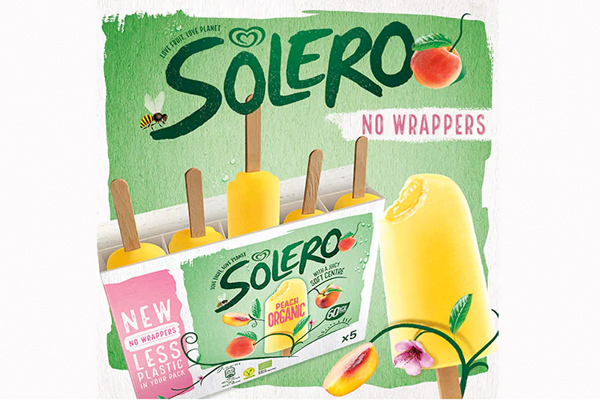 Unilever, which owns brands such as Surf and PG Tips, plans to halve the amount of new plastic it uses in a bid to appeal to younger shoppers.
The firm currently produces 700,000 tonnes of new plastic a year, but Unilever plans to cut its use of virgin plastic in its packaging, and collect and process more plastic packaging than it sells by 2025.
When it comes to virgin plastic, Unilever will deliver this in two ways. Firstly, by removing more than 100,000 tonnes of plastic packaging by accelerating multi-use packs – such as reusable and refillable formats – and 'no plastic' solutions, which includes alternative packaging materials and 'naked' products. Secondly, by accelerating  use of recycled plastic in its packaging.
Unilever is also committing to collect and process more plastic packaging than it sells, which it will do in three ways: invest and partner to improve waste management infrastructure in many of the countries in which it operates; purchase and use recycled plastics in its packaging; and participate in extended producer responsibility schemes where it pay for the collection of its packaging.
"We can only eliminate plastic waste by acting fast and taking radical action at all points in the cycle," said Unilever CEO Alan Jope. "This demands a fundamental rethink in our approach to our packaging and products. It requires us to introduce new and innovative materials, and scale up new business models, like reuse and refill formats, at an unprecedented speed and intensity.
"Our vision is a world in which everyone works together to ensure that plastic stays in the economy and out of the environment. Our plastic is our responsibility and so we are committed to collecting back more than we sell, as part of our drive towards a circular economy. This is a daunting but exciting task which will help drive global demand for recycled plastic."
One of Unilever's exisitng projects is with its ice cream brand Solero (pictured). The brand has trialled a box with built-in compartments so that individual ice creams can be inserted without a plastic wrapper, resulting in 35% less plastic per pack. The box is made from a specially designed PE (Polyethylene) coated cardboard. The design ensures Solero lovers can enjoy the ice lollies without compromising on quality.
Related content