New blends from EHL Ingredients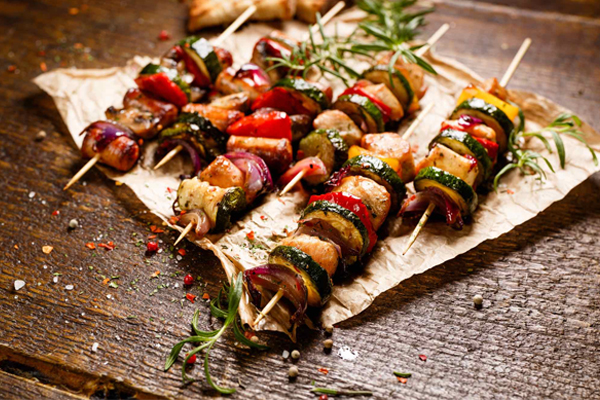 EHL Ingredients has added five new spice blends to its portfolio, ideal for meat, fish or vegetable dishes as marinades or dry rubs, and are perfect for contemporary BBQ foods incorporating cuisines from around the world.
Baharat adds a sweet smoky flavour to sauces, soups, grain dishes, vegetables and stews and can be mixed with olive oil to make a marinade.
Panch Phoron means 'five spices' in Bengali and is a blend of fenugreek, nigella, cumin, black mustard and fennel. The blend can be used as a dry rub for meat, fish, potatoes, or vegetables or added to Indian breads and pickles.
Ghormeh Sabzi is often called Iran's national dish. This Persian stew traditionally contains beef or lamb and kidney beans, and fenugreek leaves and dried lime bring a distinctive, aromatic flavour.
Dukkah is an Egyptian fusion of toasted and ground herbs, spices, seeds and nuts, which can be used as a coating or crust for meat or fish, sprinkled on soups and stirred into yogurt or hummus dips as a summer appetiser.
Togarashi is a traditional Japanese blend of peppers, chillies, peppercorns, seeds and nori. It is commonly sprinkled on noodles or rice, or added to grilled meats, chicken, tempura, rice cakes and crackers.
Tasneem Alonzo, joint managing director at EHL Ingredients, said: "British consumers are looking for international foods from specific regions now. Where once cuisines might have been grouped as more general Middle Eastern, Caribbean, or Asian, consumers are now open to more distinct, unusual flavours with exotic sounding names and unique flavour combinations.
"Authenticity and provenance are highly important for EHL, and we always go the extra mile to ensure that our ingredients are sourced from quality suppliers with full traceability to the country of origin, assuring manufacturers that the product they are getting is 100% authentic.
"We plan to continue expanding our offering to provide quality ingredients and blends to food manufacturers, as well as to the foodservice sector, to add to innovative new international organic dishes, meals and accompaniments."
EHL's products are available in bulk to food manufacturers, co-packers, multiple retailers, health food stores and large co-operatives and under the Lähde foodservice brand to foodservice operators, wholesalers and cash and carries, caterers and chefs.
Related content