Yamato to celebrate 100 years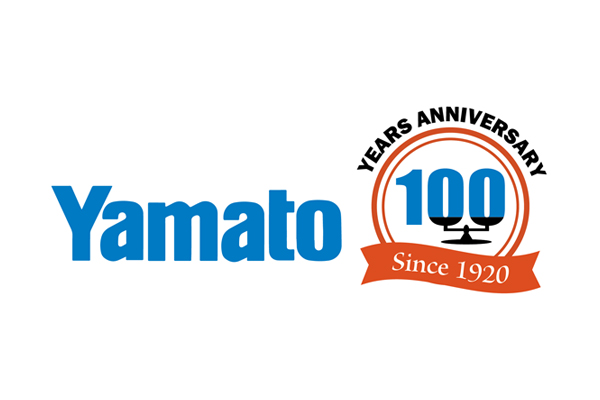 Machining manufacturer Yamato Scale will celebrate 100 years of operations next year.
Originally founded in Japan in 1920 as the weighing division of Kawanishi Kikai, and the company became known as Yamato Scale in 1945. While the company headquarters remain in Japan, it now has offices in Dubai, New Delhi, China, America, Mexico and across Europe. A UK office was opened in 1994 in Leeds and continues to operate today.
Following its creation, Yamato quickly established itself as a world leader for weighing in the food, chemical and heavy industries. In 1979, the company developed the world's first multi-head weigher with load cells. This innovation was followed in 1988, when the company added intelligent mixing software to its weighers to allow for precise weighing of mixed products. The innovative technology of the company has continued to evolve over the years, introducing new technologies like touchscreen software.
In 2005, the Sigma Series was launched, allowing for the weighing of any product, giving users the ability to increase productivity, as well as increasing employee safety and minimising environmental impact by reducing the risk of errors and waste. Future products from Yamato have continued to increase speed and productivity while maintaining safety and environmental standards.
Moving forward, Yamato plans to develop further by expanding its sales to enable more companies to benefit from its technology and continuing to develop this technology to new levels.
Yamato is also keen to reduce waste, and developments include the I Series checkweigher, which features 30% reduced power consumption, as well as its X-Ray machines which can cut waste and improve food safety by allowing users to identify and remove contaminants.
Andrea Spencer, commercial operations manager at Yamato Scale UK, said: "We are incredibly proud of Yamato's extensive history and the many milestones the company has reached over the decades. As we celebrate our 100th anniversary and everything we have achieved so far, we also look forward to the future and to continuing to develop both within the UK and worldwide".
Ahead of its 100th birthday, Yamato Scale will be presenting at this year's PPMA Total Show, held in Birmingham's NEC Arena from 1-3 October. Visit them at stand B50, or visit www.yamatoscale.co.uk 
Related content