Vieve to plant 10,000 trees following new flavour launch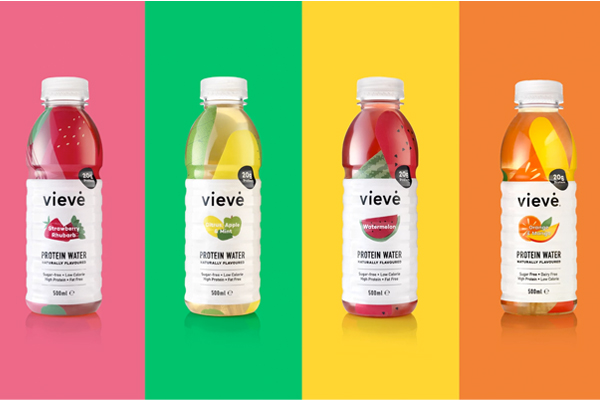 Vieve, a UK-based start-up sport nutrition company, plans to plant one tree for every pack sold of its protein water, hoping to plant 10,000 trees in areas of Kenya affected by man-made devastation. Committed to reducing its carbon footprint and one day becoming completely carbon neutral, Vieve has partnered with The Mango Tree Orphan Support Trust and global business giving initiative, B1G1, to support the launch of its new Orange & Mango flavour.
Partnering with The Mango Tree Orphan Support Trust and B1G1, Vieve is hoping to assist in replacing devastated forest areas in Kenya that face continued environmental degradation where trees have been cut down and destroyed for profit. The initiative will also plant mango trees to provide a sustainable source of income for Kenyan families and farmers, whilst striving to improve their economic situations.
Striving towards its goal of planting 10,000 trees over the next twelve months, Vieve is also running a series of campaigns on its social media channels where a new tree will be planted for every 10 new online followers.
Serious in its commitment to one day become carbon neutral, all Vieve bottles are made with 100% recyclable material, with the brand continually on the look-out for more sustainable packaging options. Available in 150 stores across the UK, Vieve also sells stock on Amazon and Ocado.
Available in four flavours: Strawberry Rhubarb, Citrus Apple & Mint, Watermelon and the new addition, Orange & Mango, each bottle of Vieve contains 20g of protein, zero sugar and is just 80-85 calories.
Founder of Vieve, Rafael Rozenson, said: "With 12 years experiences in consumer goods under my belt at companies such as P&G, Disney and Bacardi,  I made the move to start Vieve because I was frustrated with the current state of protein products which were on the market; they are often full of sugar, dairy and generally do not taste great. I wanted to create a refreshing, hydrating protein drink which anyone could enjoy before, during or after their workout.
"As well as being able to invest my time in creating a product that I loved, I also dreamed of starting my own company and giving back to good causes. I now have the freedom to explore environmentally focused initiatives that are important to not only me but the future of our planet.
"It's my opinion that start-ups should be committing themselves to more sustainable and green choices. If we can do it, especially in the current economic climate, then any business can.
"Alongside our environmental efforts, we also donate 1% of all profits to Mind, a charity that campaigns to improve mental health services, awareness and understanding. The number of people struggling with mental health concerns continues to grow, and support is, unfortunately, seriously underfunded. Through our partnership with Mind we hope to reinforce that the brand is not just about promoting improvements within the physical body, but also focused towards holistic health and happiness. Our end goal is to make the UK a happier, healthier place to live."
Related content