Chocolate lovers unite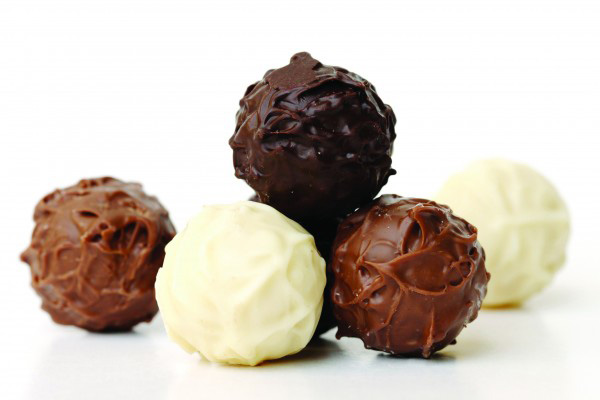 As part of last week's National Chocolate Week celebrations I attended The Chocolate Show, which was held at London's Olympia from 16-18 October.
As the UK's biggest chocolate celebration, there was plenty for the 15,000+ attendees to see and do, including talks and tastings in the Tasting Room, live recipe demonstrations in the Chocolate Theatre, chocolate workshops – including truffle making and chocolate tempering – courtesy of York Cocoa House, Hans Sloane chocolate tasting sessions, the latest products on show from more than 80 exhibitors and Charlie and the Chocolate Factory themed workshops for children.
The booming bean to bar trend was everywhere to be seen, with a dedicated area showcasing over 20 artisan bean to bar producers from around the world, as well as the likes of Damson Chocolate, Doble & Bignall and Lauden Chocolates all displaying their latest bean to bar offerings.
Another trend on display in abundance was 'healthy' chocolate – numerous companies showed off their guilt-free chocolate products and Sweet Virtues' Carey Davis-Munro delivered a presentation on the use of superfoods in chocolate to promote all-round health and wellbeing.
Hotel Chocolat was in attendance with its life-size British bulldog sculpted entirely in chocolate, and there was a fashion show featuring couture outfits made and inspired by chocolate, themed 'Once Upon a Time in the Land of Chocolate' – a beautiful mermaid creation was my particular favourite.
Other sights included a spectacular tree with its branches decorated with cocoa pods and spices promoting the Great British Spiced Chocolate Challenge, as well as an appearance from Willy Wonka's iconic Great Glass Elevator.
The show was a great round off to this year's National Chocolate Week – roll on 2016's event.
Related content