New healthy Gruffalo ready meal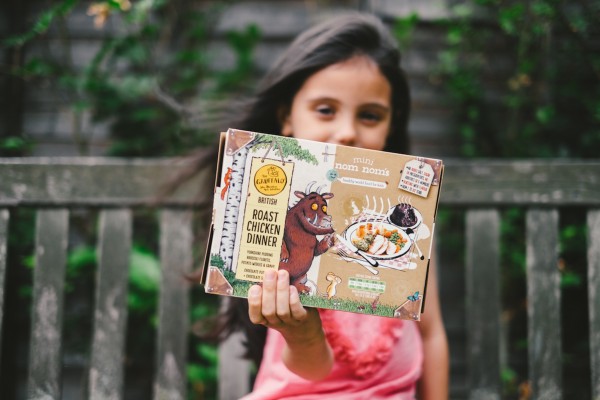 Healthy world food brand Mini nom nom's exhibited at September's Lunch! show in London.
Among the products on display was it latest addition to its range of meals – The Gruffalo British Roast Chicken Dinner.
With no added salt, sugar, preservatives or additives, the free-range roast chicken comes with Yorkshire pudding, broccoli florets, sweet potato wedges and gravy. There is also a dessert of chocolate pudding and chocolate sauce to tuck into afterwards
Heated and served in just two minutes, the company's dishes are made with at least one of the five a day recommended fruit and vegetables.
MD Lisa Sohanpal says, "The great thing about our meals is that apart from being good for developing bodies and healthy, they are compartmentalised into two courses and include a dip or chutney. This means children can enjoy exploring their food, mixing, pouring, dipping and sprinkling. It makes discovering new flavours a fun activity as well.
"These meals are ideally suited to busy parents who want quick to prepare, healthy, fun food for their children."
Related content